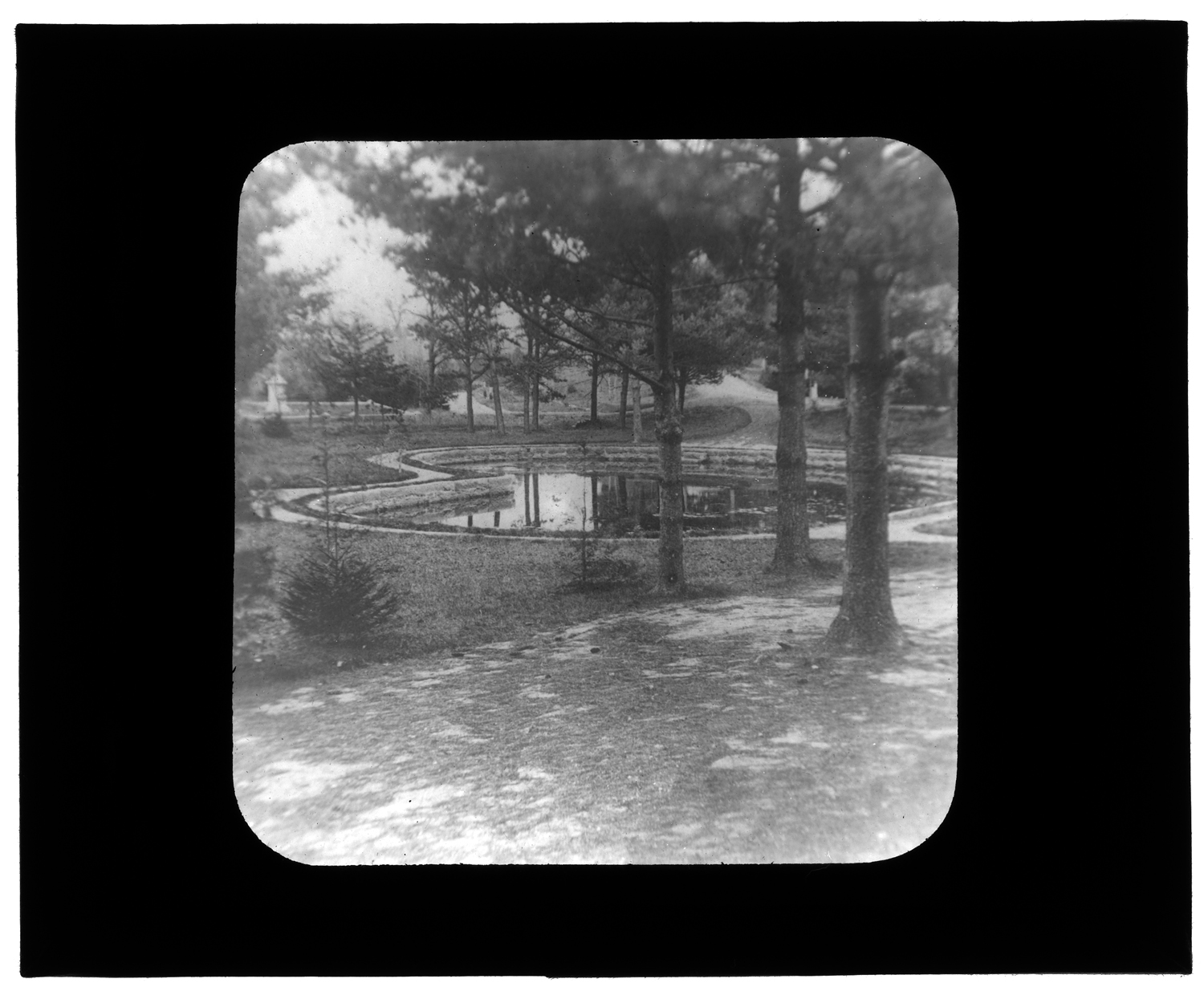 84. Evergreen Cemetery Pond, 1876
Naturally a damp, spring spot. When cemetery was planned [in 1853], the spot was drained and curbed as shown. Later the pines were cut down or broke down from winter ice, and the spot was landscaped. Mr. Edgar Reed gave the granite seat on the north side of the pond.
Source: Text from Emily Fuller Drew's lantern slide card file; image from Jones River Village Historical Society Lantern Slides IC4.  Scanned with LSTA funds through the Massachusetts Board of Library Commissioners and digitized at the Boston Public Library in conjunction with the Digital Commonwealth)
For more, visit the Kingston Public Library, and the Local History Room, and the full blog at piqueoftheweek.wordpress.com.