The Local History Collections (LHC) at the Kingston (Massachusetts) Public Library has grown out of a box of "anything which may promise to be of local interest in the years to come," as described by Jennie F. McLauthlen, first Librarian of the Frederic C. Adams Public Library, KPL's predecessor.
The foresight of our first Librarian, and a number of other historically minded Kingstonians, has left an amazing wealth of manuscripts and photographs and publications and artifacts and on and on, all about Kingston.  The Library is proud to care for these materials and to make them available and relevant to anyone with an interest or a question.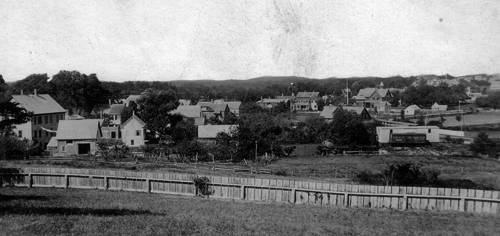 The Frederic C. Adams Library, to be exact.