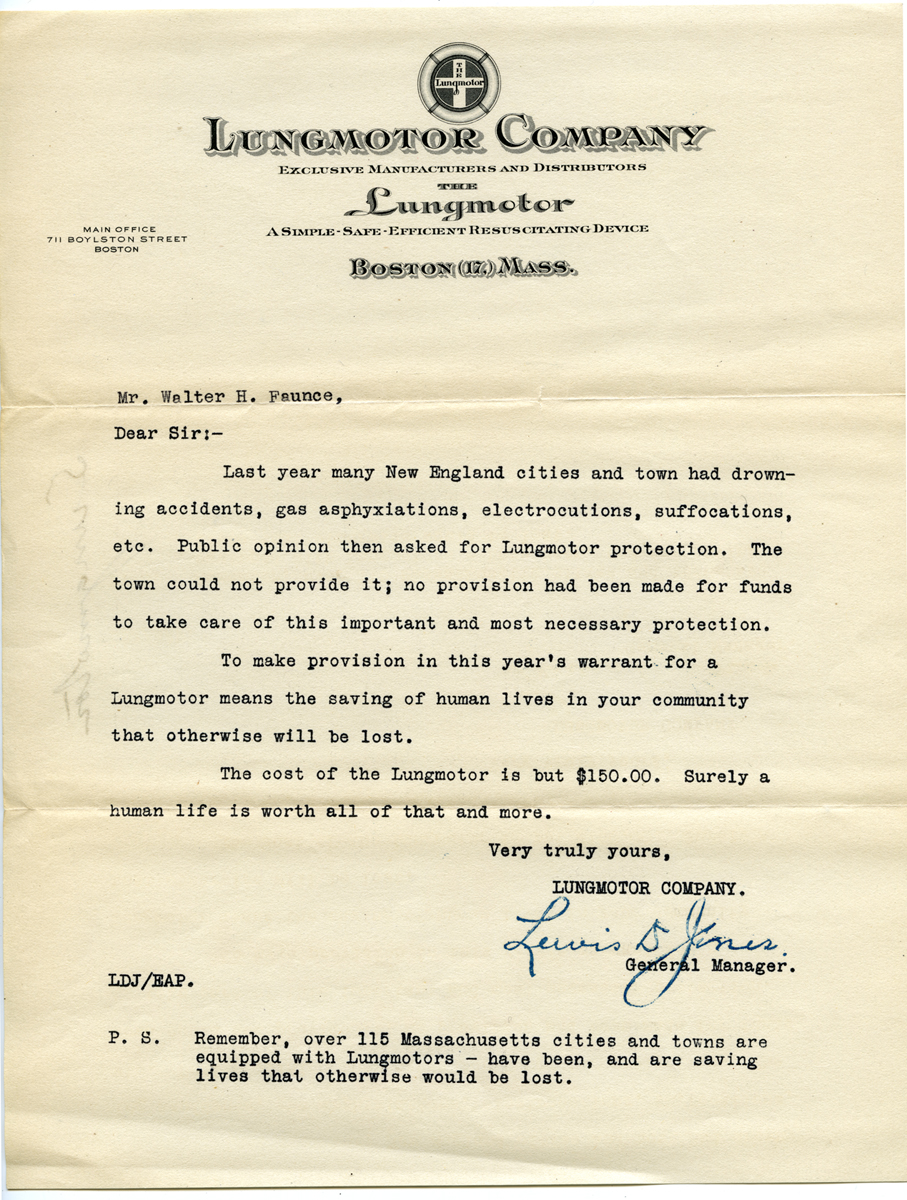 Okay, it's a business pitch to the Board of Selectmen, but what exactly  is a lungmotor?
Our friends at the Library of Congress can help!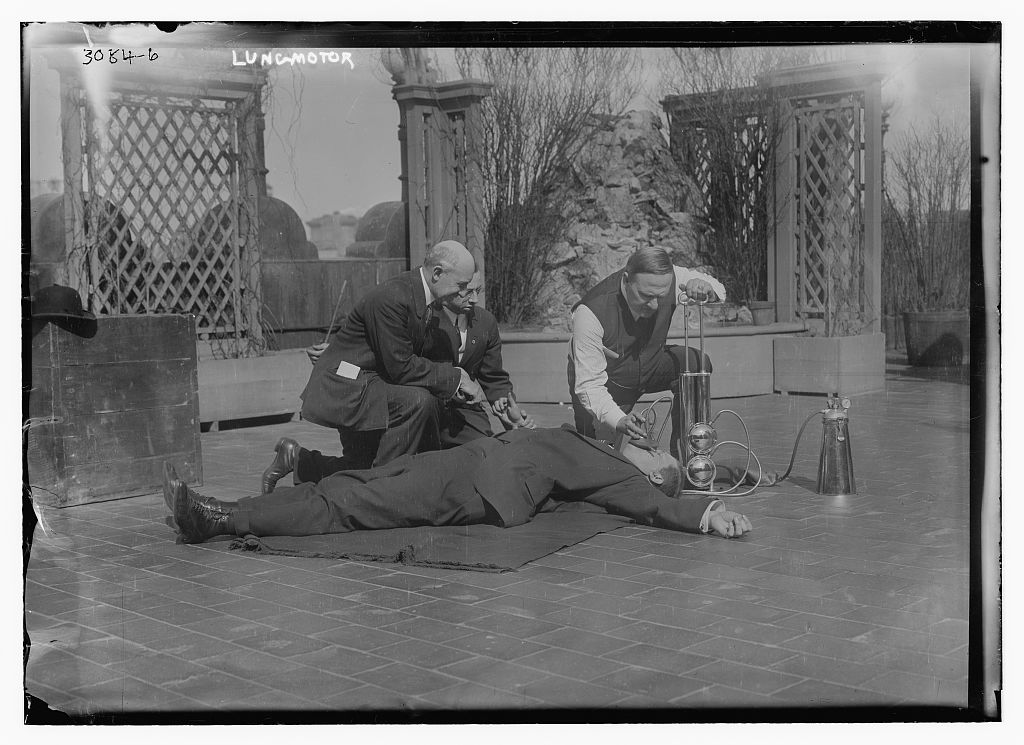 If you need to know more about the Lungmotor (like I did), the Boston company put out a whole book on their product. Popular Science reported on a special motorcycle squad with Lungmotor-equipped sidecars in Chicago. And finally, according to this, screenwriter Rube Goldberg picked the Lung Motor as the favored resuscitation apparatus in the big-screen debut of Three Stooges.
Now, that's an endorsement that should have made the pitch letter.
Source: Town House Attic II TOK5, "Health"  Digitized glass plate negative from the Library of Congress: catalog record here.
For more, visit the Kingston Public Library, and the Local History Room, and the full blog at piqueoftheweek.wordpress.com.