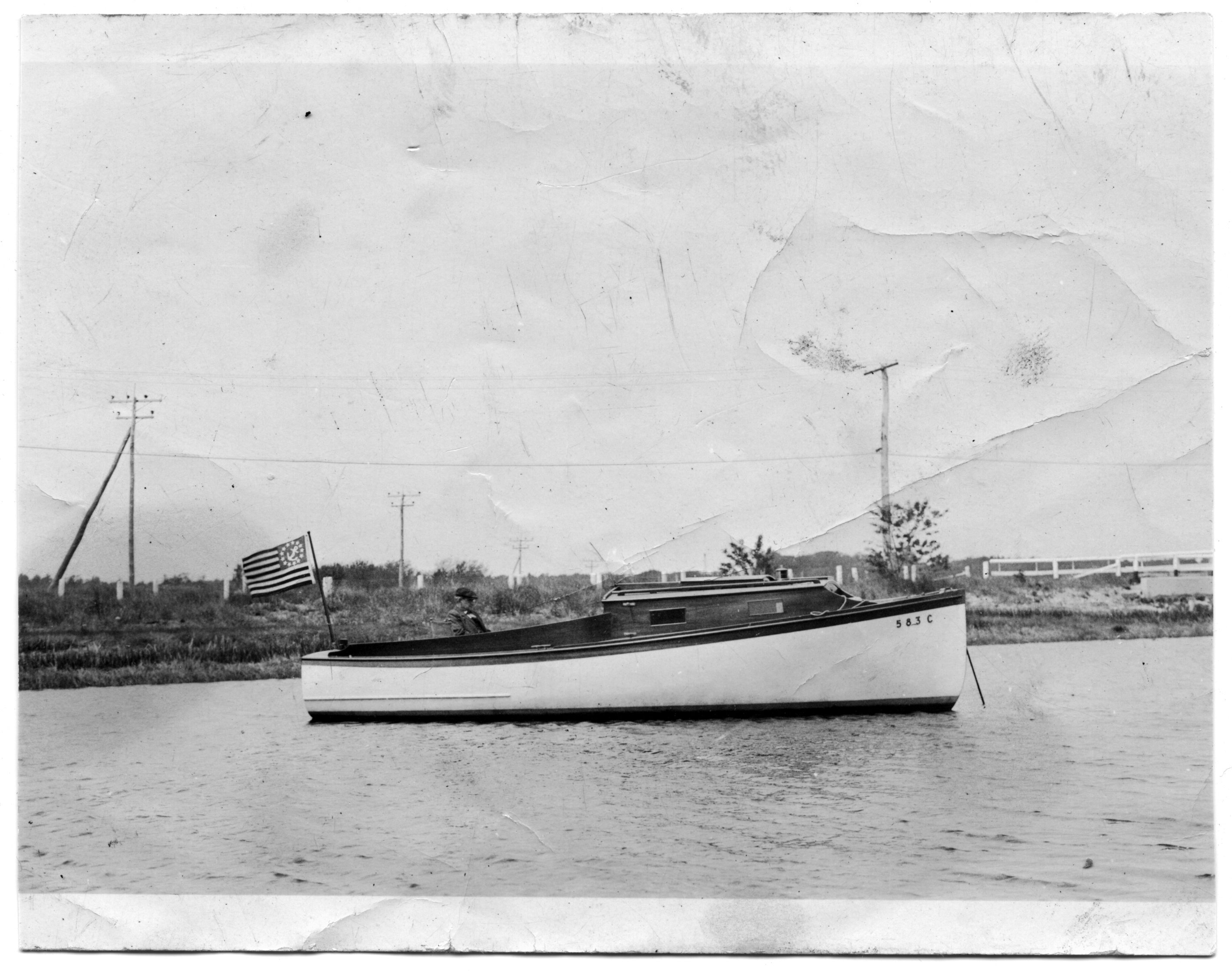 Yes, the Local History Room is full of old stuff, but sometimes we get new old stuff, new to us anyway.  One of our recent accessions is a small trove of photographs, most not well identified, of boats built by George W. Shiverick in his shop on the Jones River. This unique collection was donated by Shiverick's grand-daughter.
This particular snapshot stands out because it's labeled in the hand of former Frederic C. Adams Librarian Ethel J. Shiverick (George's daughter-in-law, in case you didn't know) as follows:
Geo. W. Shiverick aboard "Alice," personal boat, named for wife. EJS
We have so few paper fragments of this legendary boat-builder's life and work, that a photo of him in his very own boat is just special.
Source: George W. Shiverick Collection AC8
For more, visit the Kingston Public Library, and the Local History Room, and the full blog at piqueoftheweek.wordpress.com