Kingston's Town Administrator wrote yesterday
As many of you know, the town is awaiting a new Harbormaster Patrol Boat, which is estimated to arrive around July 17th, and perhaps sooner. This purchase was authorized at this year's special town meeting.

The Board of Selectmen have offered a "contest" to name the boat for the town.  The person who submits the name chosen will be given a maiden voyage around Kingston Harbor on the boat, along with family and/or friends to the maximum allowed on the boat.

So, please submit your entries to me with a copy to Laurie, and pass along the info on this contest to others in your department, and/or in the town!
Here are some possibilities from the Local History Room. Submit your own to the Town Administrator's office (see here for how to)
Chesperus, owned by Chester Fuller (or possibly his talking dog).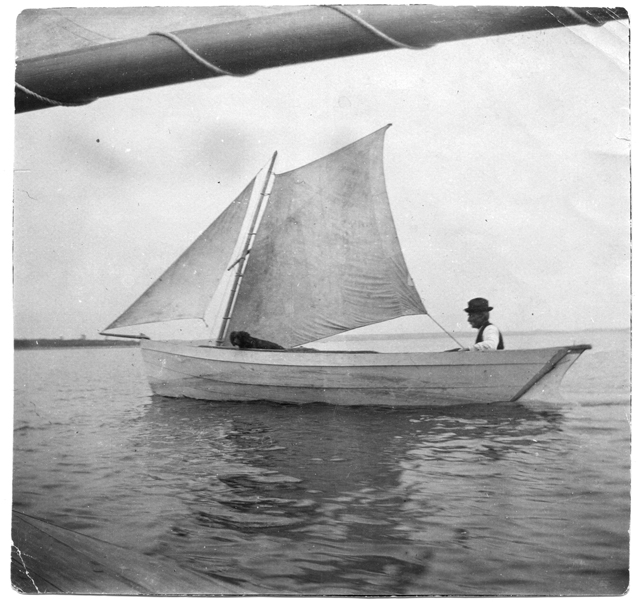 Arteola, owned by Charles Drew, in a photo from Old Home Day, 1908.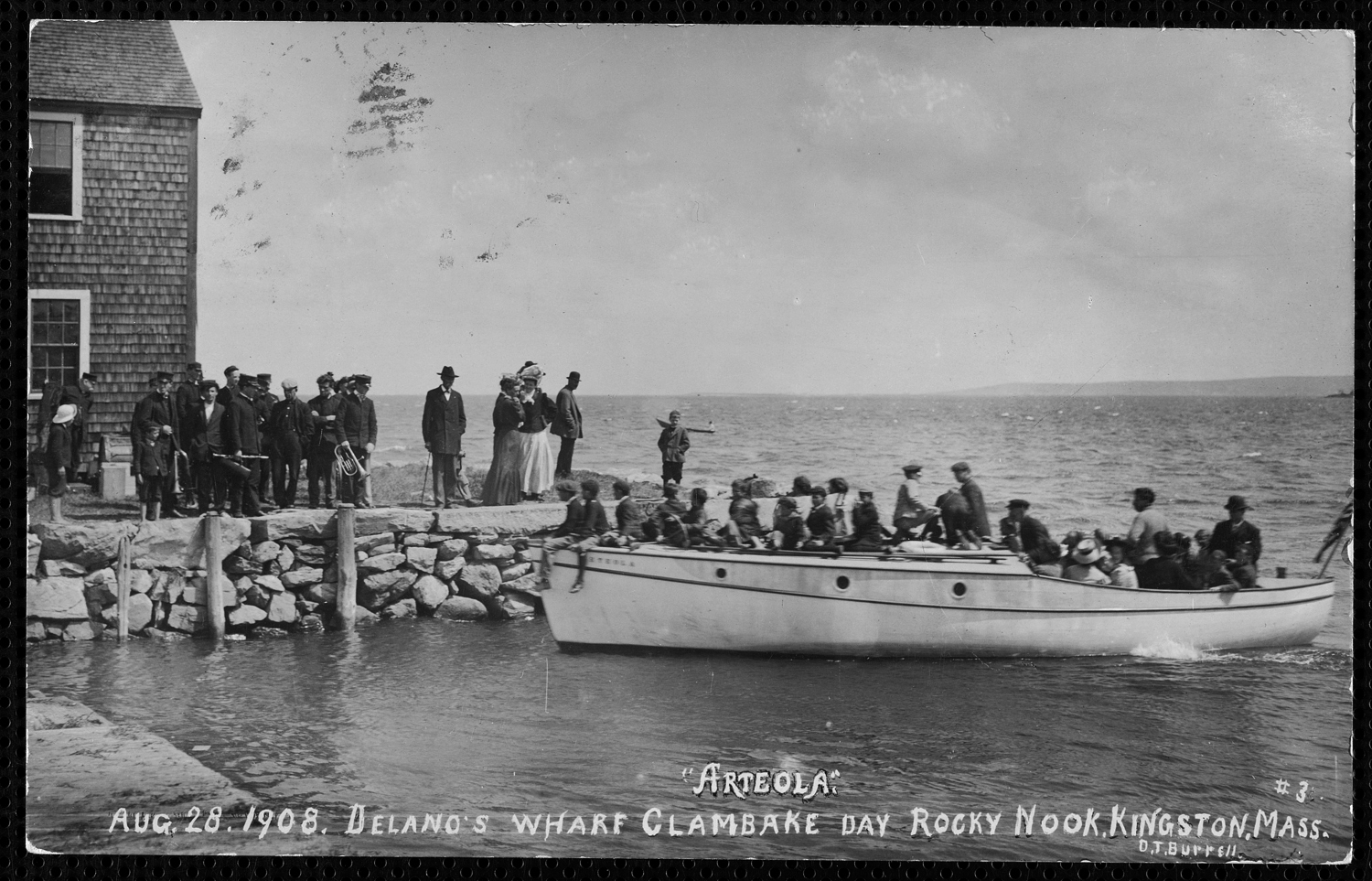 Matchless owned by Captain James (or John) Drew.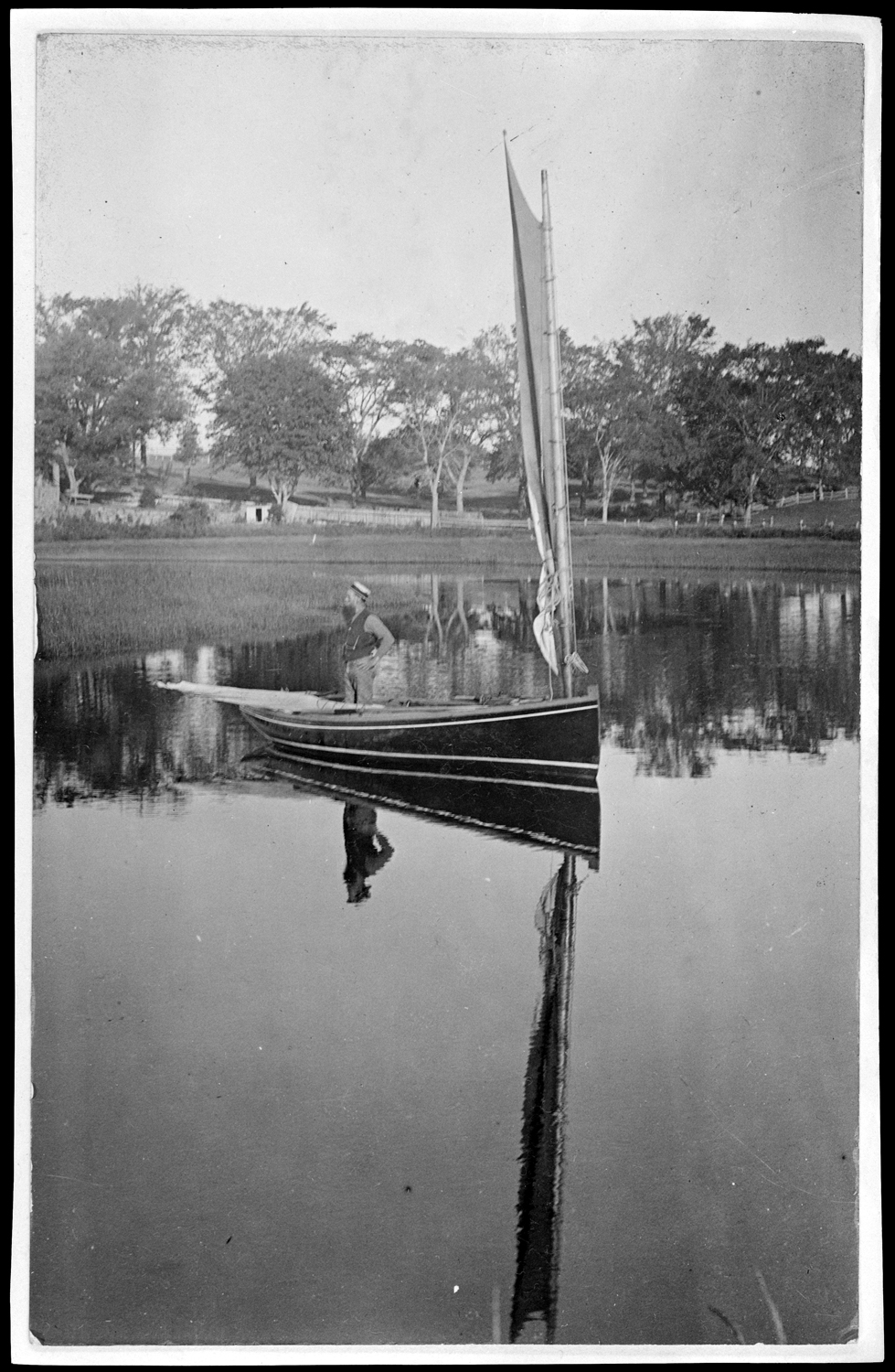 Tiger, the only steamer built in Kingston, built by Edward Ransom in 1898, owned by him, A.J.Hill, C.A. Ransom and Henry S. West.
Kittiwake V, built by George Shiverick for Henry M. Jones.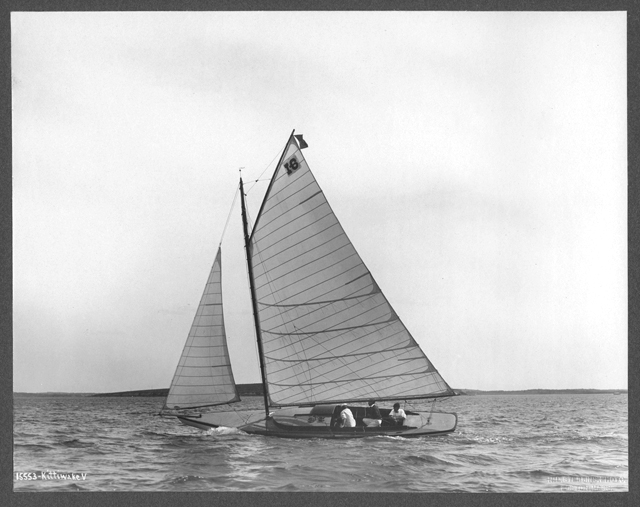 Herculean, built in 1839 by Joseph and Horace Holmes, owned by Joseph Holmes.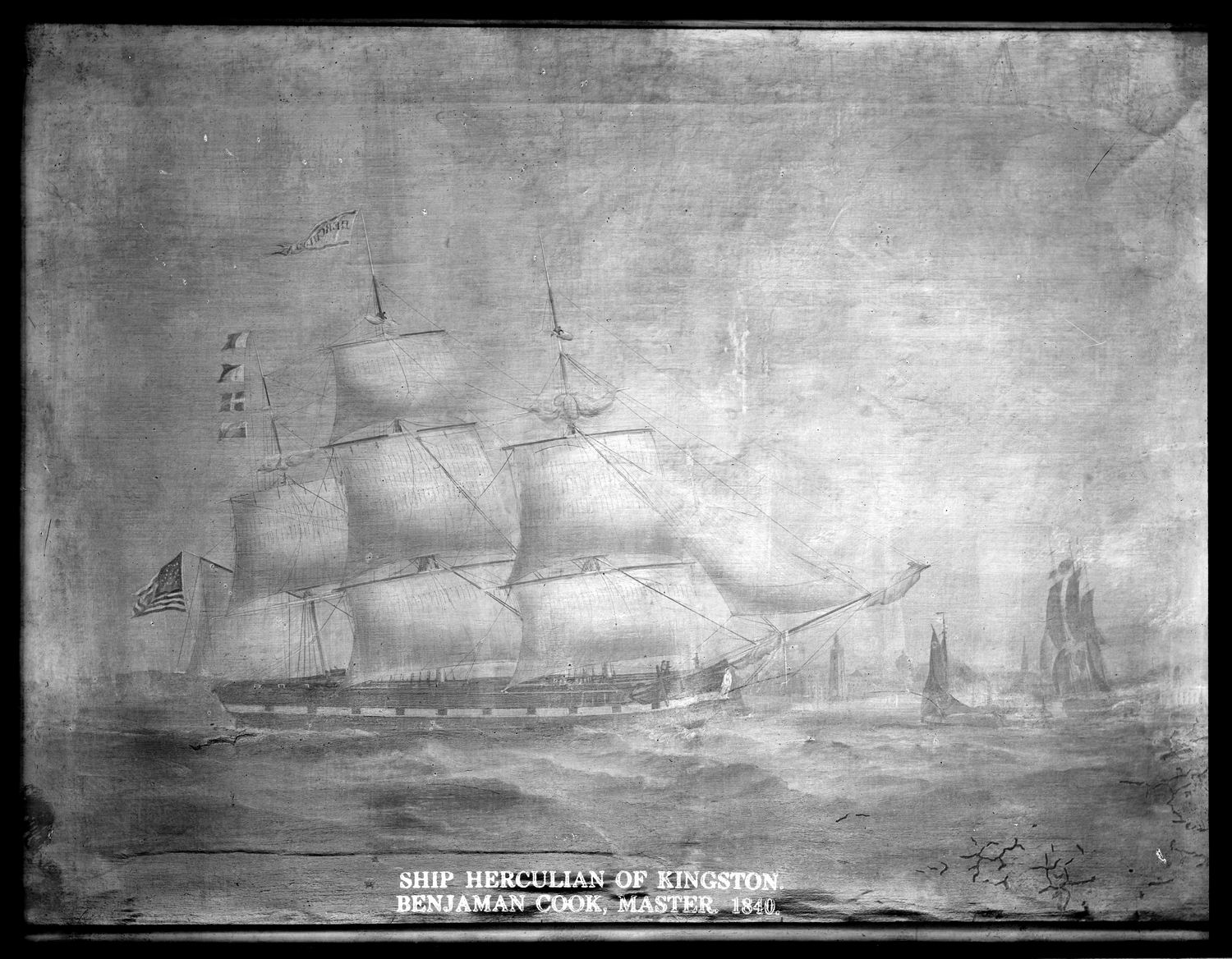 Ship Herculean of Kingston, Benjamin Cook, Master, 1840
The 7 foot figure head weighed in at 800 pounds, heavy enough to cause the ship to leak. It was repurposed as a garden statue, where it stood among the shrubs for many years.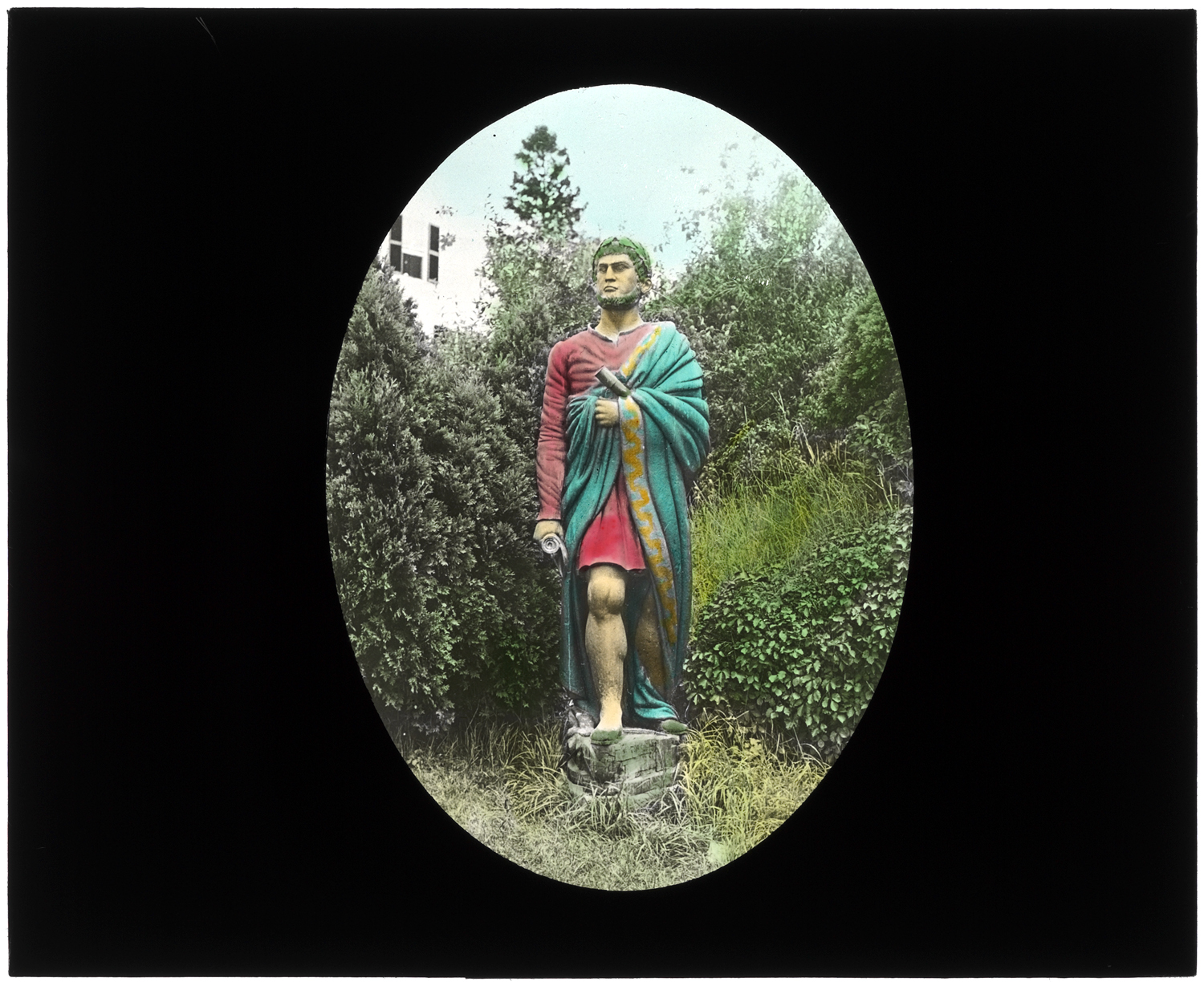 Finally, though there is no painting or photo, Independence, for the very first ship of the U.S. Navy, built in Kingston and seen here on the Town Seal, designed by Helen Foster.