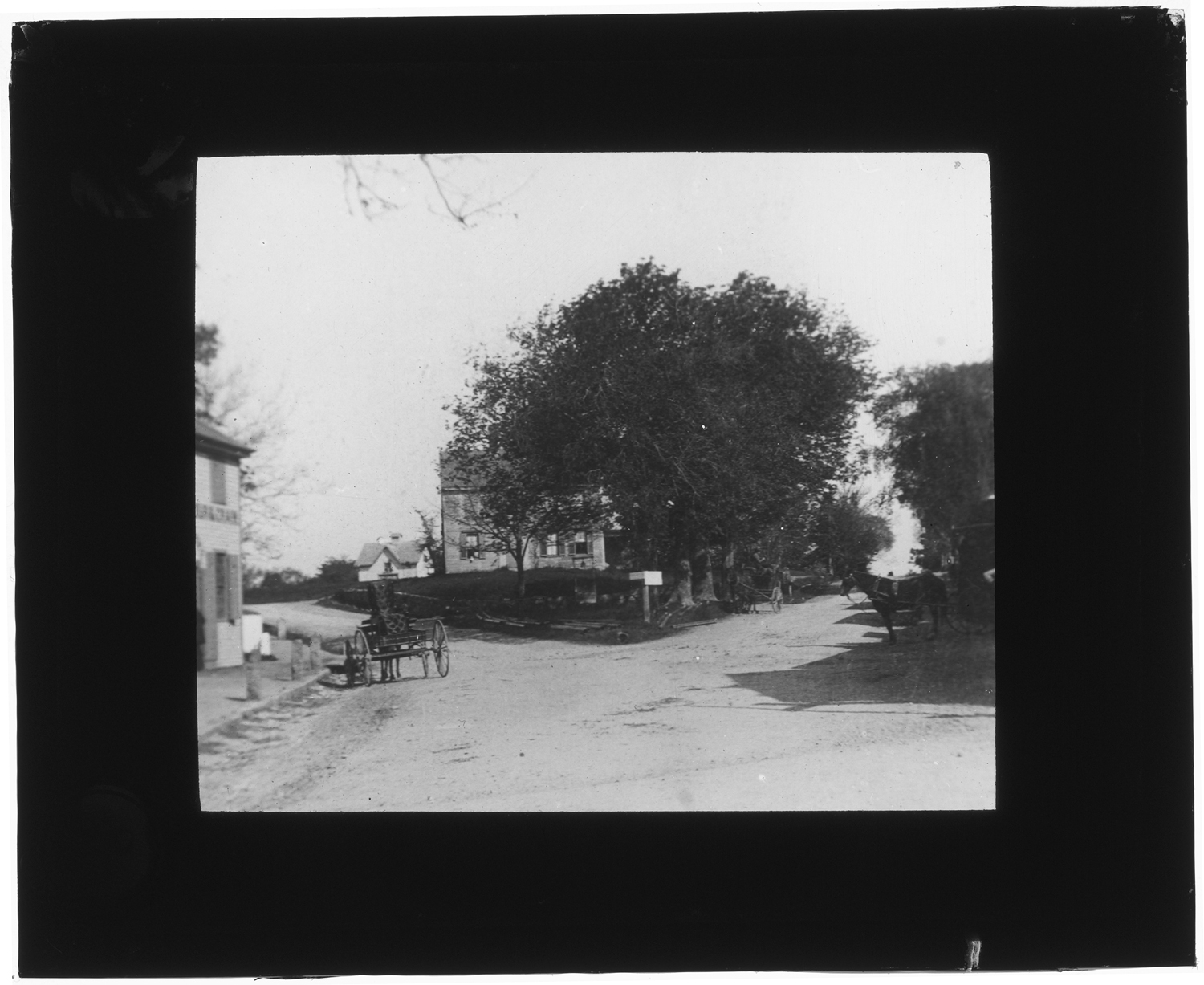 One of the many lantern slides collected by Emily Fuller Drew for the Jones River Village Historical Society, this image shows the Point, where Summer Street peels away from Main Street. It was the center of Kingston before the railroad came through.
The index card of Emily's notes on this slide reads:
20. "The Point," jct. Main & Summer Sts. 1886

Main Street was formerly the Bridgewater Road; Summer was in early day called the Boston Road. Where they joined or separated, was called the "Point." The well which was built by Samuel Foster, Benjamin Samson and Joseph Stacey on Mr. Stacey's land was called the Point Well and, as time went on, the Old Point Well. The Rev. Samuel Glover, minister of the Baptist Society lived at #39. His son Henry was born there. In memory of his early days in Kingston. Mr. Henry Glover in his later and wealthier years, gave the Town of K a drinking fountain for dumb animals to be placed at The Point and a sum of money to maintain it. (Mr. Glover also gave funds for the present Baptist Church and a fund to maintain it.)
Emily's "#39" refers not to an address, but to another lantern slide.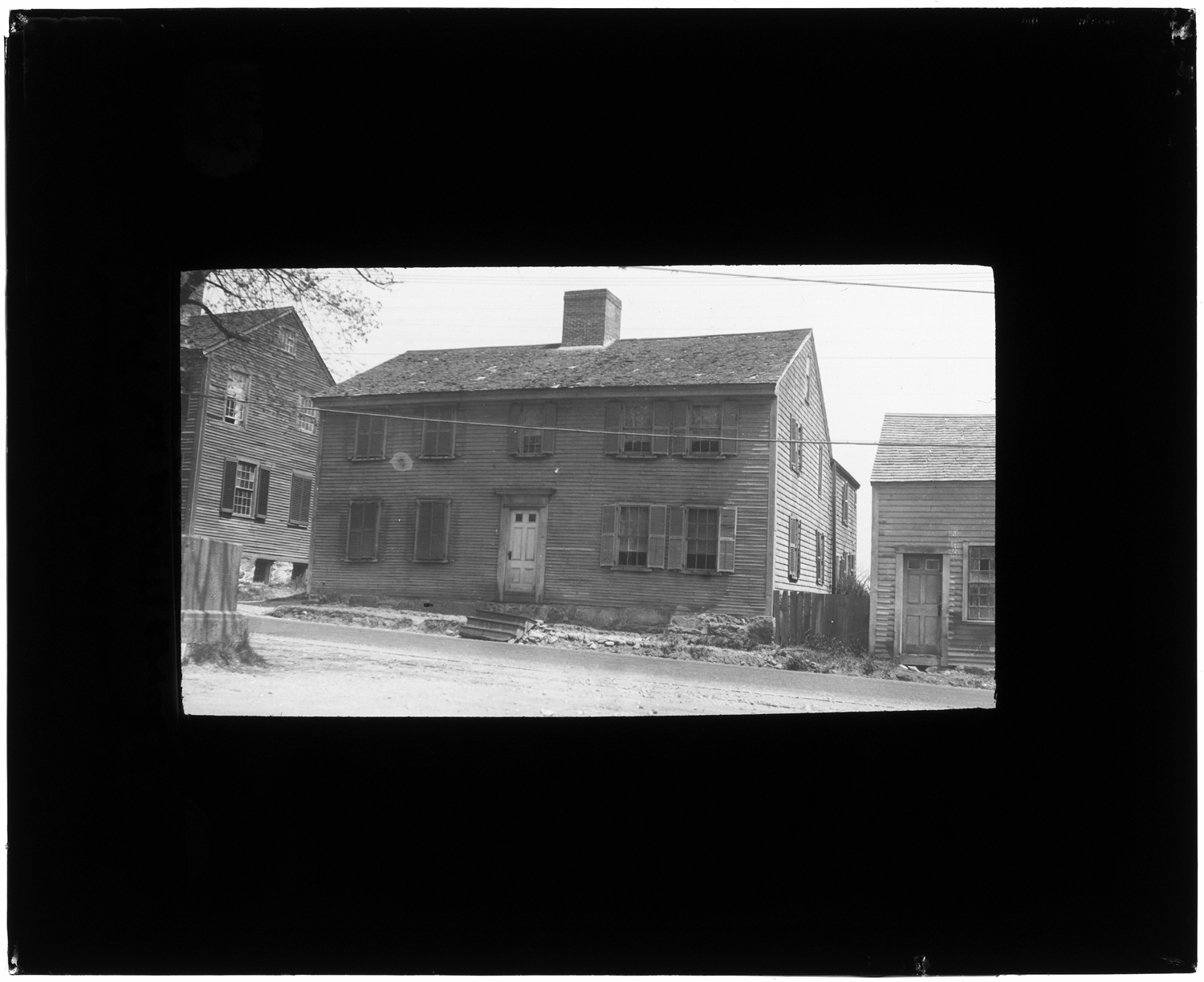 The corresponding card:
39. Samuel Foster house (front) 1922

In 172_, Samuel Foster bought of Maj. John Bradford a piece of land, part of the Bradford farm, joining the land of John Brewster, #135, and lying on the east side of Boston Road ( Summer St.) Here Foster built a house in which he lived __ years. In 175_, he sold the place to Wrestling Brewster, son of Deacon Wrestling and built a second house, a much larger and more pretentious house, nearer the junction of Green and Summer Streets, the present Harry Cook house (east side of Summer St.).
And, #135 refers to…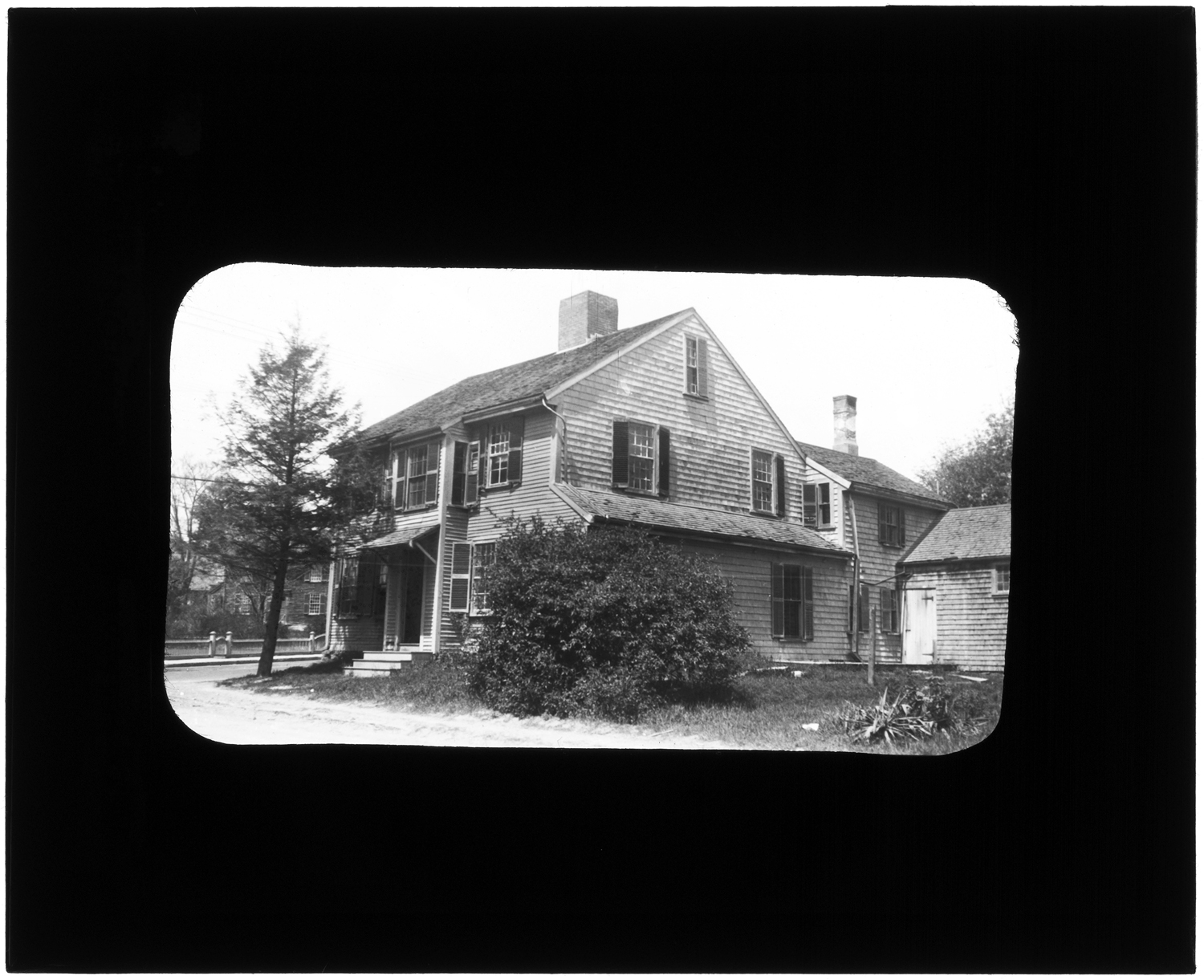 This was one of several houses on Main and Summer Streets that were demolished in the early 1920s…oh, we could follow Emily's references around for days! But let's stop there and go back to the Point. The well in the first lantern slide was replaced in 1888 with this public watering trough or as Emily put it, "drinking fountain for dumb animals."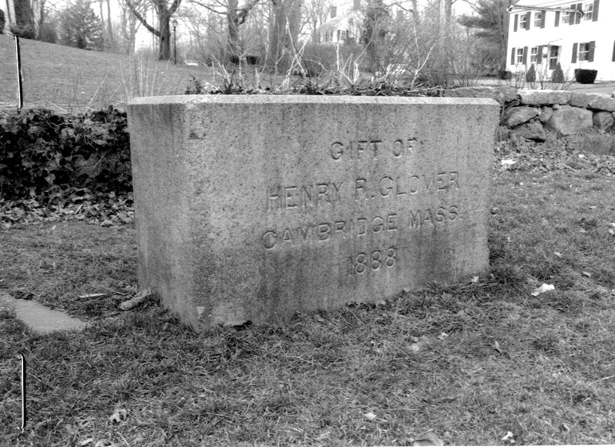 Here's the benefactor himself, Henry Rogers Glover (1814-1893), "in his later and wealthier years."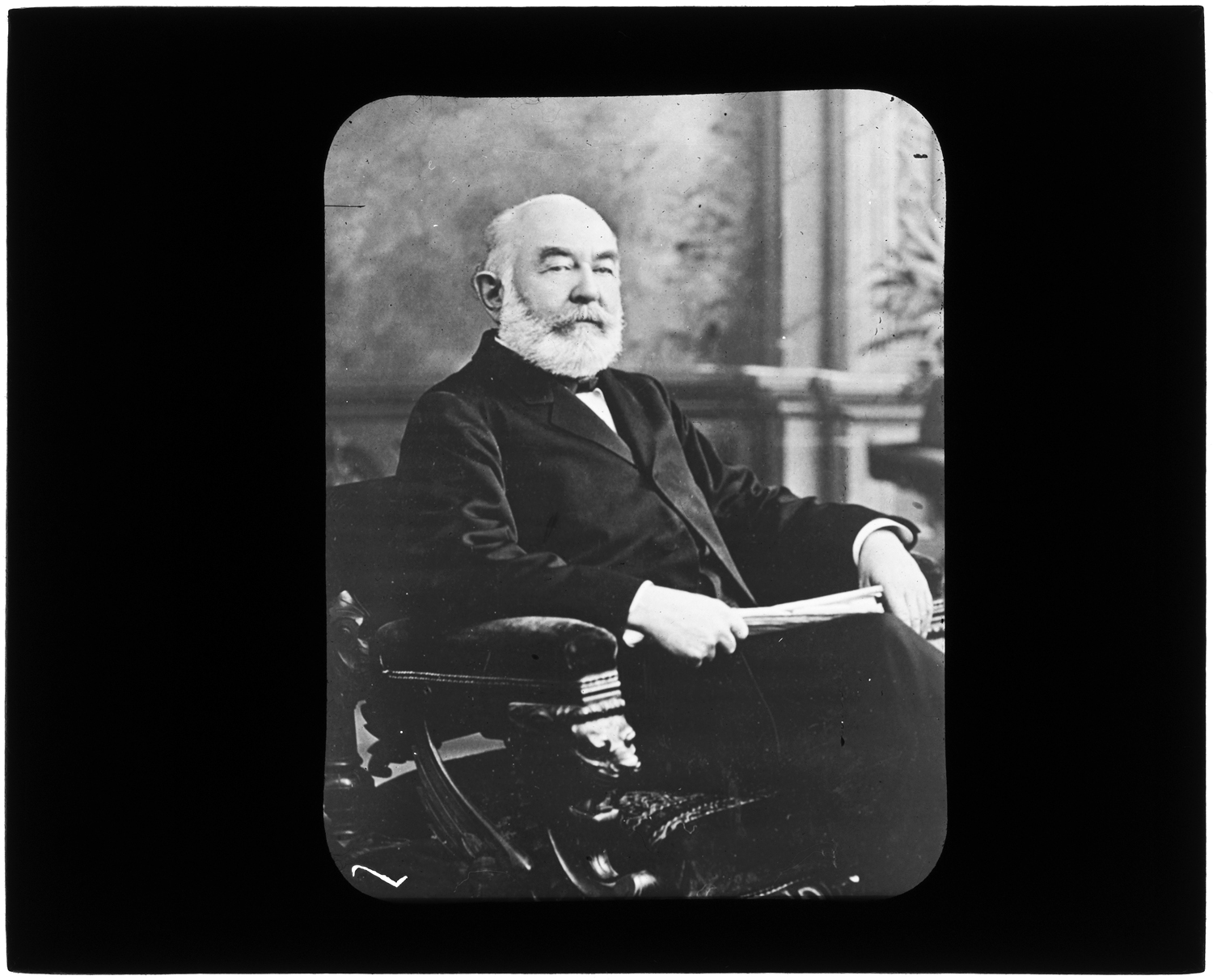 According to his obituary (thanks Cambridge Public Library), he was a manufacturer and wholesale dealer of mattresses and curled hair, and further, "He has always been rich."
Sources: Jones River Village Historical Society Collection MC29 and Lantern Slides IC4; Mass. Historical Commission MACRIS Digital Photographs IC13
For more, visit the Kingston Public Library, and the Local History Room, and the full blog at piqueoftheweek.wordpress.com