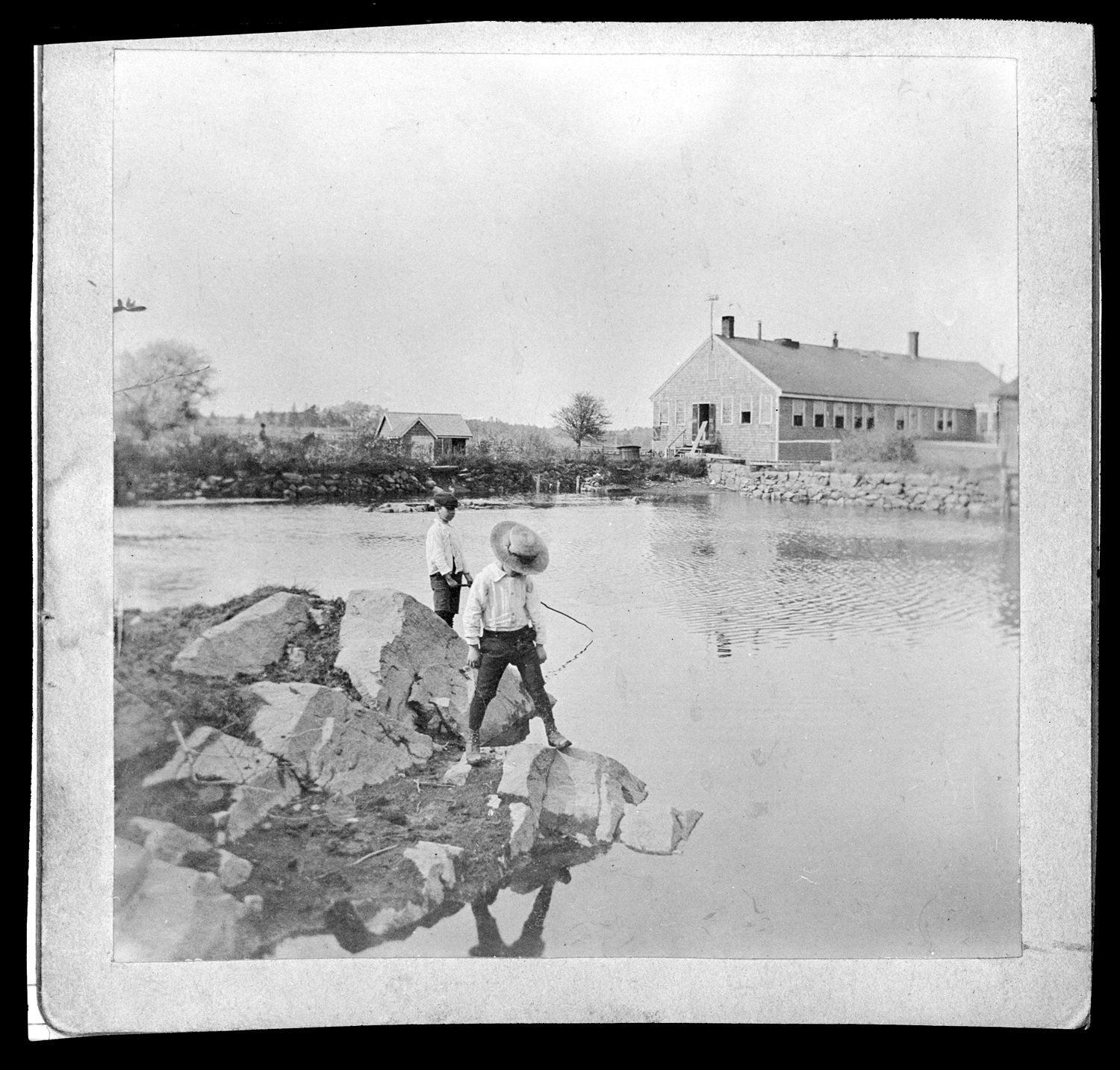 This is Emily Fuller Drew's copy negative of a panel card probably taken by someone else sometime earlier.  There's not a lot more information about it: just two boys fishing in the pond that provided water power to C. Drew & Co., the long-lived Kingston tool manufacturer.  (There's a great deal of information about C. Drew and their tools here).
Who were the boys? Who knows?  That's not captured on any of the three versions of this image in the Local History Room. Yet, for all the identifying detail lost to history, there's something painterly about the composition of the two figures and the texture of the image that abstracts it just enough to capture the hazy, nostalgic air of a hot summer afternoon spent fishing.
Sources: Negative from the Emily Fuller Drew Collection MC16 (scan federally funded with LSTA funds through the Massachusetts Board of Library Commissioners and digitized at the Boston Public Library in conjunction with the Digital Commonwealth)
For more, visit the Kingston Public Library, and the Local History Room, and the full blog at piqueoftheweek.wordpress.com.