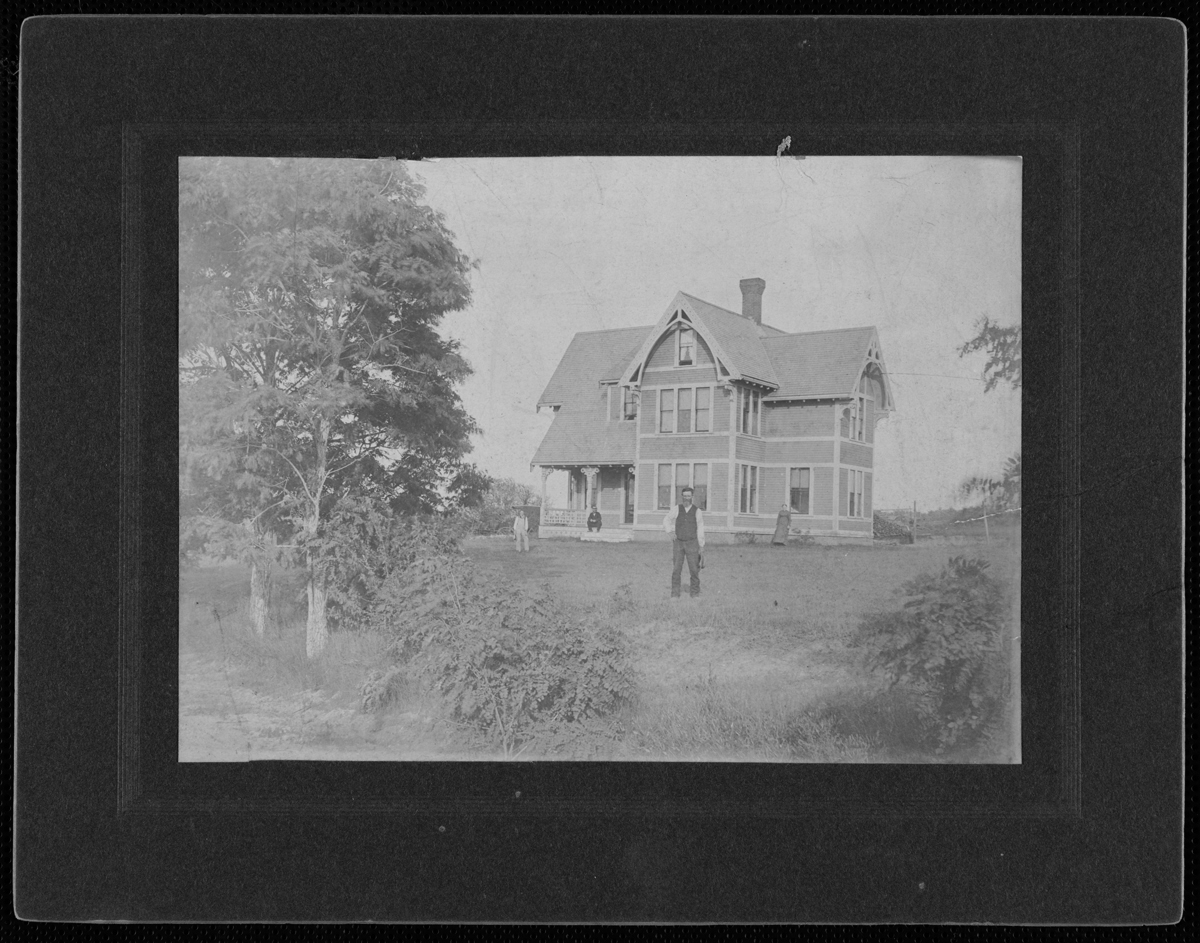 Asa Cook Hammond (1826-1913) was a carpenter or housewright,  who was born Pembroke, but lived in Kingston from around 1850 until his death.  He married Amanda Clark, a dressmaker from Plympton in 1849; they had several children.  Both are buried in the Evergreen Cemetery.
Asa is identified as the figure in the foreground of the photograph but the woman and two boys are not, though it seems likely they are Asa's wife and children.
The Hammond's house, built in the Queen Anne style with an unusual center hall plan and set perpendicular to the road, still stands at 40 Wapping Road.
For more, visit the Kingston Public Library, and the Local History Room, and the full blog at piqueoftheweek.wordpress.com.