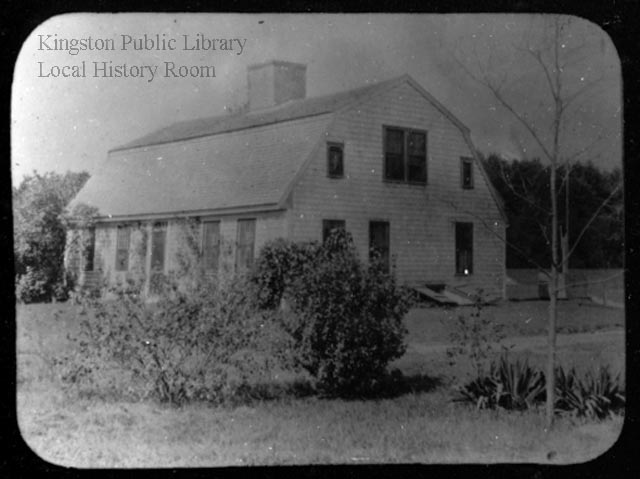 The house now known as 53 Lake Street was once the home of "Squire Holmes" whose father Jonathan Holmes Sr. built it at the time of his marriage to his second wife, Rebecca Tilden in 1752. Although it was a small structure, it was a double house and easily accommodated two families.  In 1773, "Squire" Jedediah Holmes, son of Jonathan Sr., married Sarah Adams and they moved into this house with his step-mother.  Their descendants lived in the house for many generations.    The tale is told that Sarah , the "grandmother" to later generations,  had planted  a rose at the front  doorstep when she came as a bride to live in the house.  Later daughters of the house took slips of this "white rose of Savoie" from the original to plant near their marital homes, bringing the familiar to the new.
The view of 53 Lake Street above dates to around 1890; the one below from April 2008.  In the newer photograph, despite the additions to both sides and the rear of the house,  as well as front and back dormers, the original small structure can still be seen.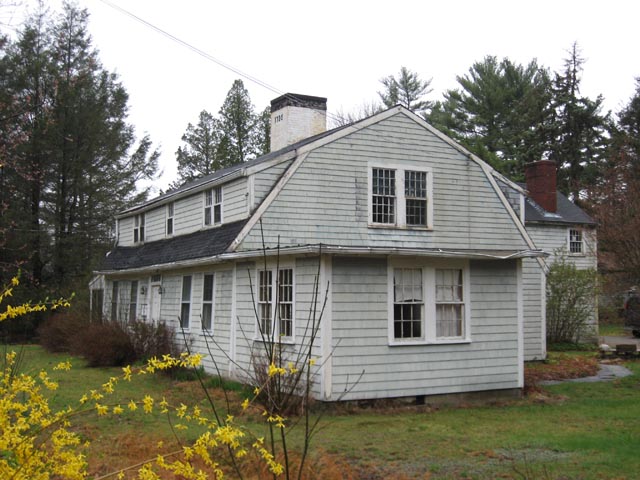 Source: Lantern Slide card file, Emily Fuller Drew.