Naval Constructor Melvin Simmons, born in Kingston on April 19, 1806, served as Master Carpenter for the first steam (or screw) frigate the USS Merrimack. Launched in June 1855 from the Charlestown Navy Yard, she was christened by Simmons' daughter Mary Elizabeth, then 23.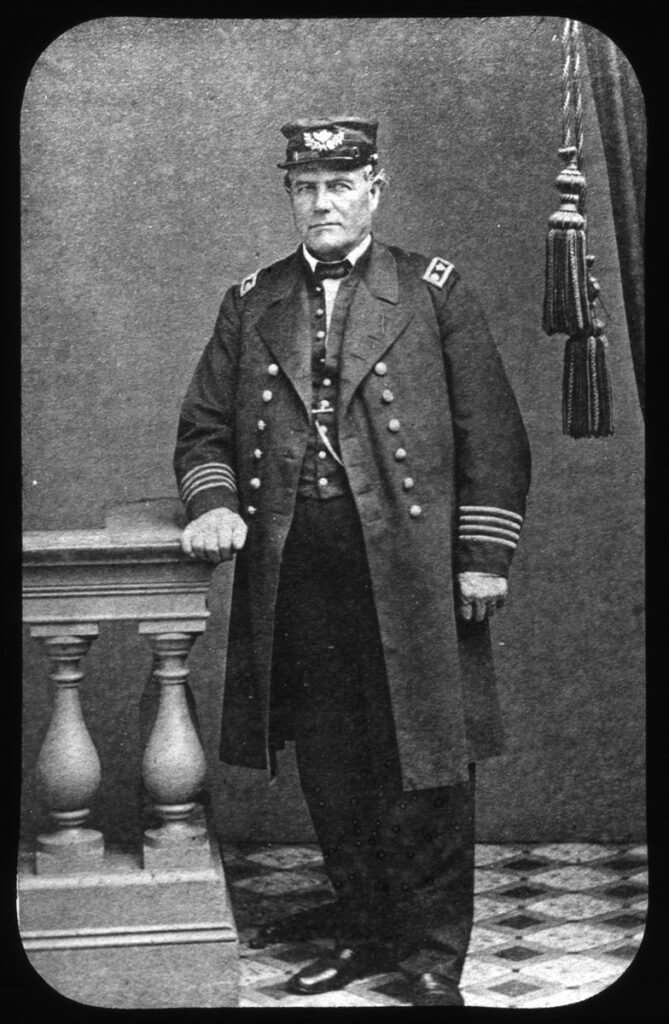 When Virginia seceded from the Union in 1861, the US Navy burned the Merrimack, then trapped in Norfolk, to prevent her capture. A month later, the Confederates raised the hull, re-built her as the iron-clad ram CSS Virginia, and in 1862, sent her into battle with the Union's iron-clad, the USS Monitor in Hampton Roads.
Simmons also served at Philadelphia Naval Yard, and ultimately returned to Charlestown as Naval Constructor in the Construction Corps of the Bureau of Construction and Repair. Created in 1866, the Corps gave former civilian employees a formal rank in the US Navy. Simmons' son Frederick, then an unmarried clerk, was drafted into the Union Army in 1863. He served in the 35th Infantry, until his death on January 1, 1865 in Salisbury, North Carolina.
Melvin Simmons died in Charlestown on May 13, 1871, of apoplexy. He is buried in the Forest Hills Cemetery beside his wife Mary A. (Chase) Simmons, who lived in Kingston at the time of her death on May 10, 1890.
Source: Glass Plate Negatives IC3, photo ID: peo-09-0747-gpn