One of the most fun things about working in a local history collection is that sometimes people just show up with things to add to the collections.  This week, a former member of the Kingston Mother's Club dropped off three scrapbooks of Club activities 1965 to 1978, full of membership directories, newspaper clippings and photos.
The Club hosted lectures, auctions and fashion shows; sponsored Boy's Baseball, vision screenings and Candidates Nights; and held banquets and dinner dances.
As I browsed the scrapbooks, I thought "These parties look like a blast," and then one photo from the Scholarship Dance in the spring of '77  just about jumped off the page.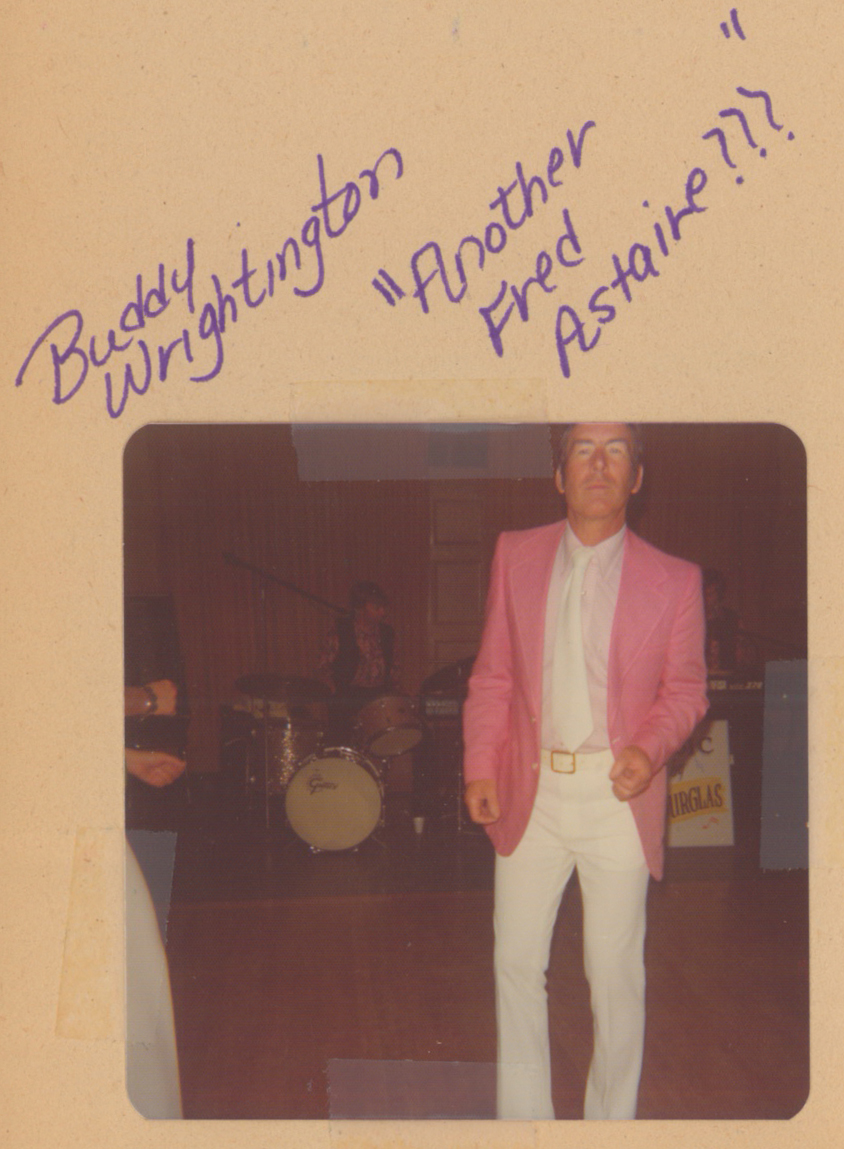 It's Buddy, our library custodian, out on the floor of the Hilltop Club, dancing to the Hour Glass!  I only wish we could see his shoes.
When you're cleaning out your attic, keep a sharp eye out.  History is everywhere.
Source: Kingston Mother's Club scrapbook, 1975-1978 Acc.20014-22
For more, visit the Kingston Public Library, and the Local History Room, and the full blog at piqueoftheweek.wordpress.com.