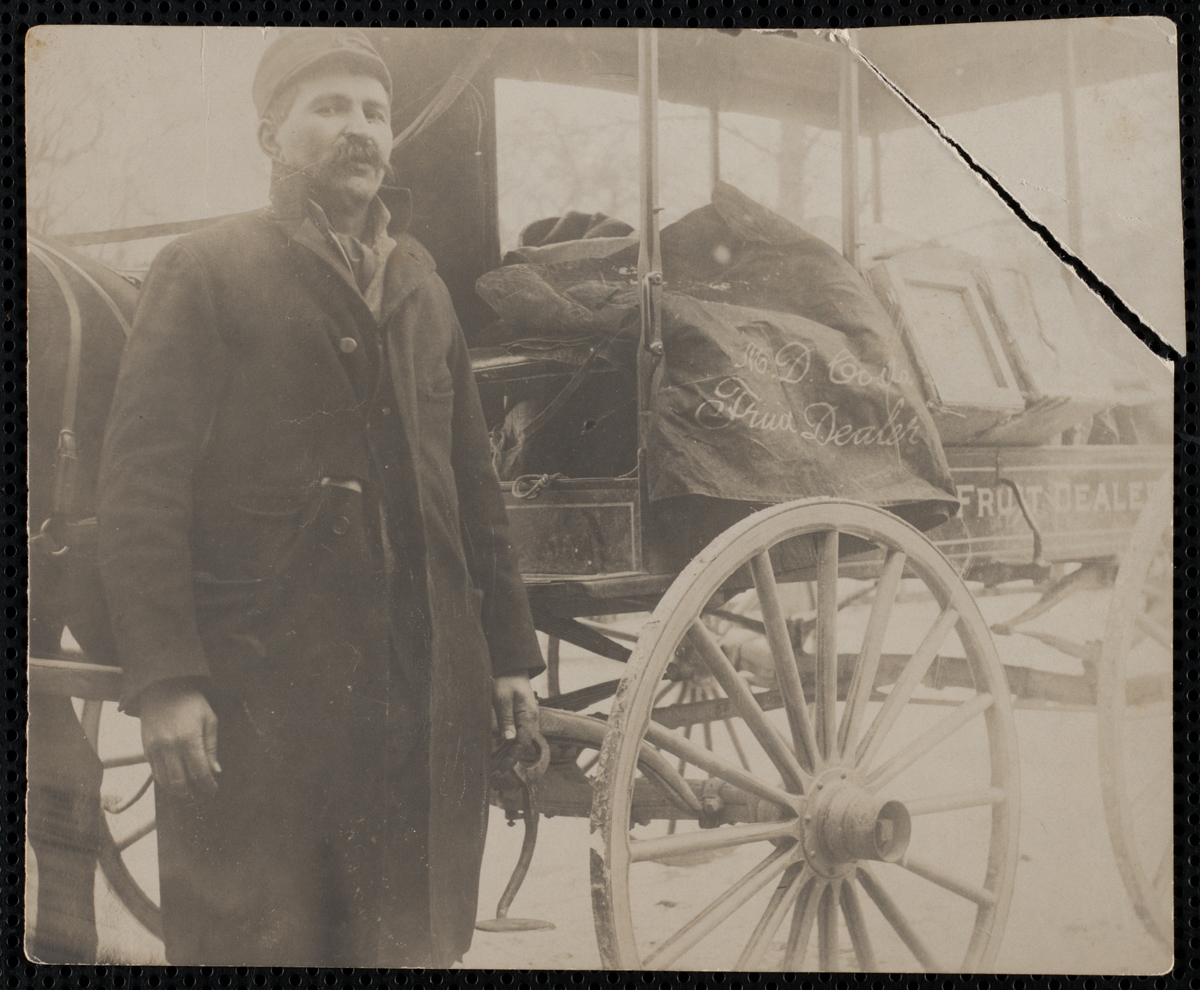 Who was Peanut Jack?  There's nothing in the Local History Room to help identify him, but the 1890 Plymouth and Kingston Directory gives us this.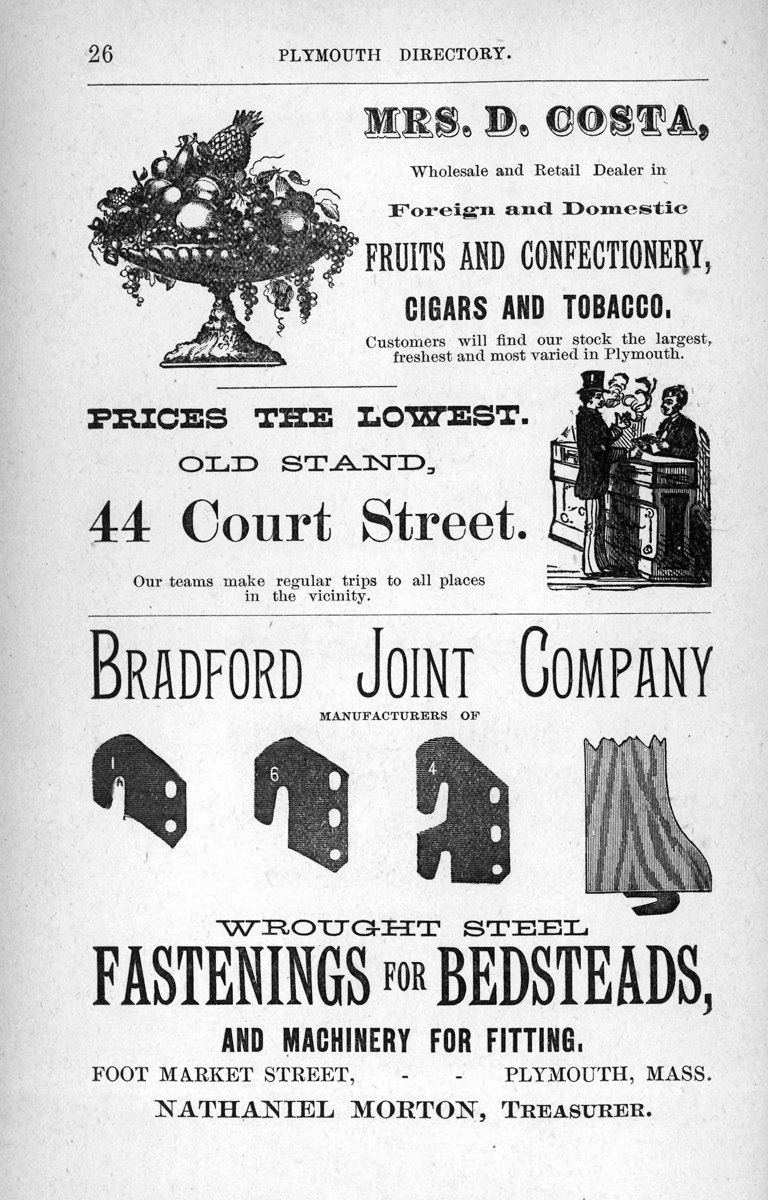 The 1909 Plymouth Directory has almost the same ad, but the proprietress in that version is a Mrs. M. D. Costa, exactly what we see printed on the tarp or wagon cover right next to Peanut Jack in the photo.  So it seems likely that Peanut Jack was one of the "teams making regular trips to all places in the vicinity."
Sources: Delano Photograph Collection IC11; Books OC7
For more, visit the Kingston Public Library, and the Local History Room, and the full blog at piqueoftheweek.wordpress.com.