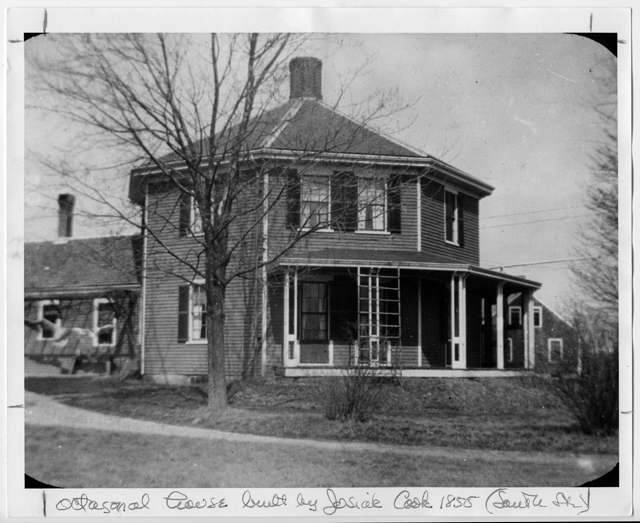 As Emily Drew tells us in the card file she created to describe the lantern slides she used to illustrate lectures on Kingston history
East side South Street, near Wapping Rd. Built by Josiah Cook in [1854] when there was a fashion for six- and eight-sided or round houses and barns. The rooms inside are attractive with corners cut off. View from S. or S.W. An older, earlier house, built in ____ had stood for many years in or close by the driveway (south). When the present house was finished, the older one was demolished and the driveway built. In the background may be seen the house recently occupied by the Varneys and some time before that by [Howland?] Sampson. See #106.
And here is #106.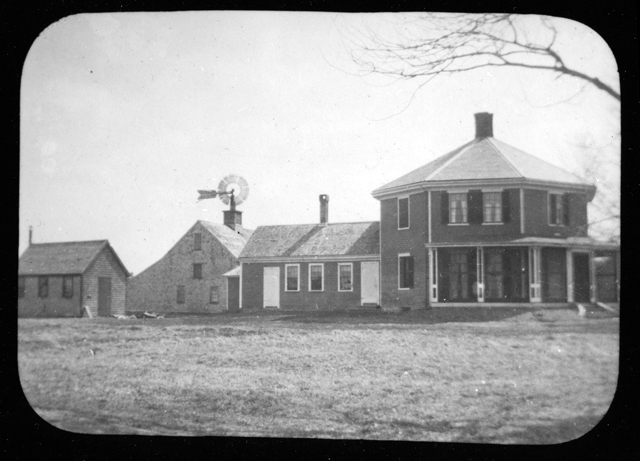 Emily's notes for this lantern slide:
(East side South St. near Wapping Rd.) Now owned by Clarence Ertman. House was built close by a much older one by Josiah Cook. Octagon and round houses were fashionable at that time (see #83) More comprehensive view than #83, shows more of farm buildings. This view is from the N. or N.W.
And finally, here's a more recent view.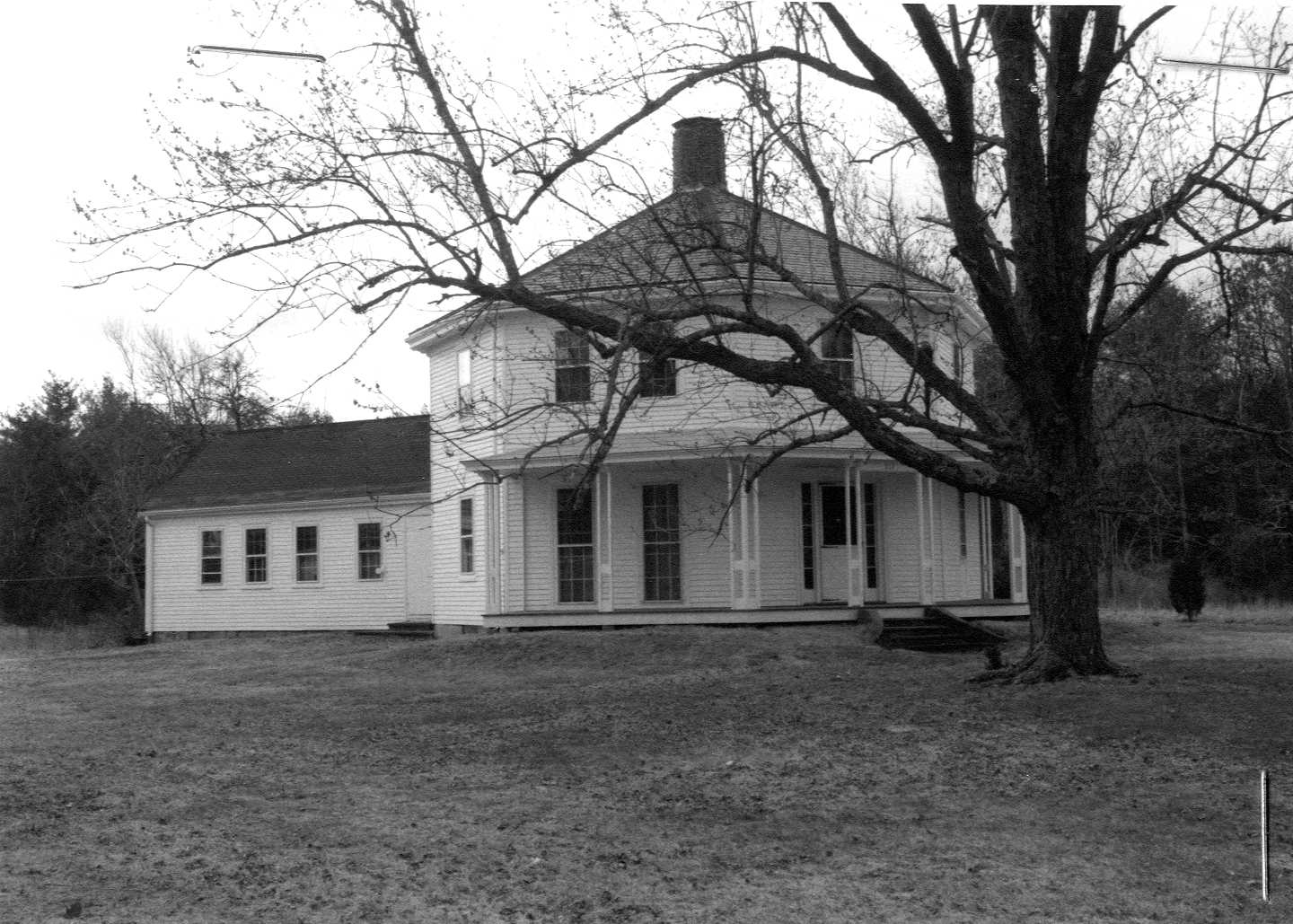 For more on octagon houses including floor plans and interior views of Kingston's own, take a look at this Inventory of Older Octagon, Hexagon and Round Houses.