There's a new exhibit in the Local History Room's lobby display case featuring photos, artifacts, and ephemera from a selection of notable Kingston businesses, including H. K. Keith & Company Store, Toabe's Hardware, Tura's Pharmacy, Ye Kyng's Towne Sweetes, and the stores of Myrick's Block.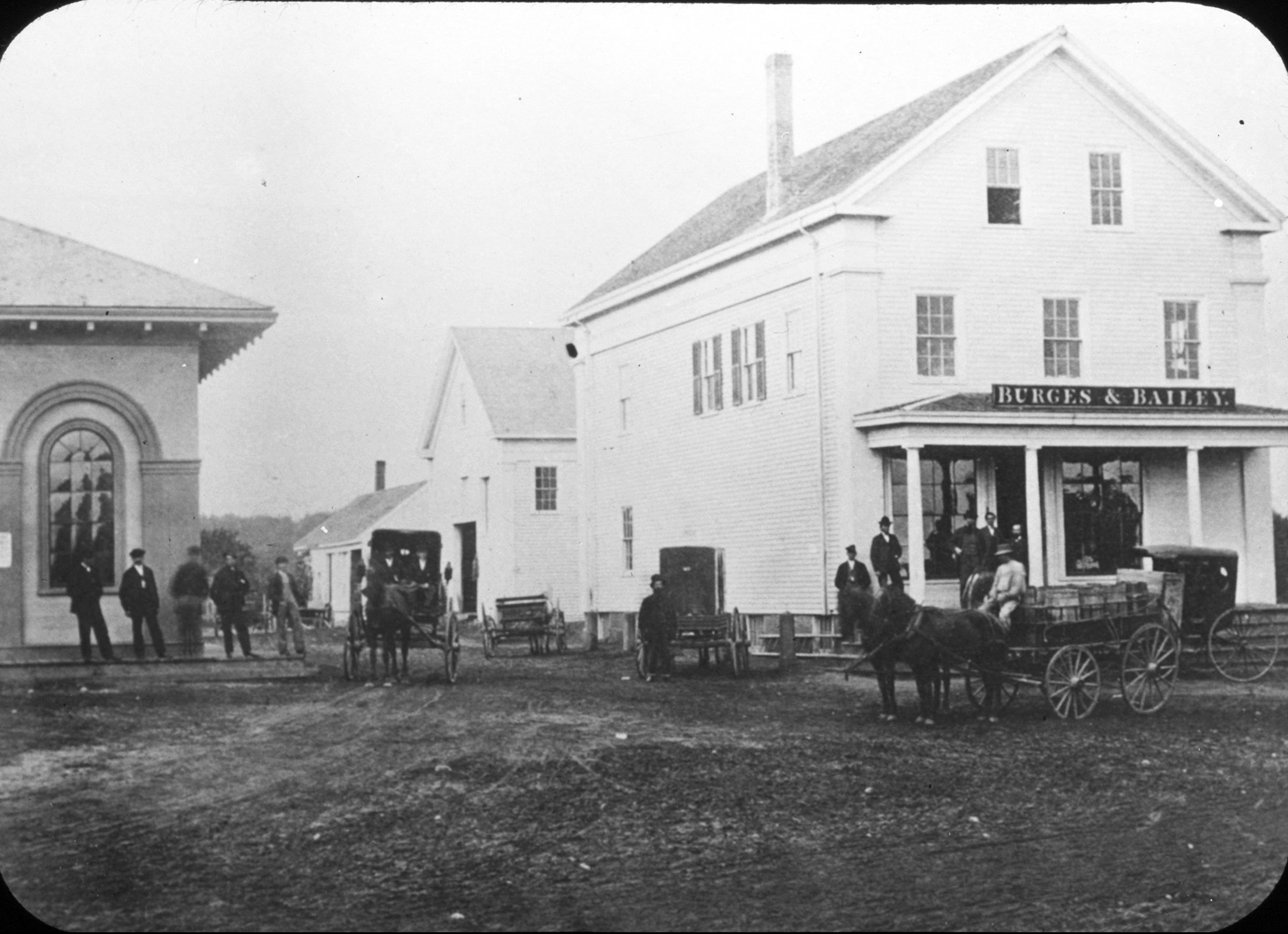 It will be up until the end of August. Stop by and check it out!
Source: Image from Jones River Village Historical Society Lantern Slides IC4.