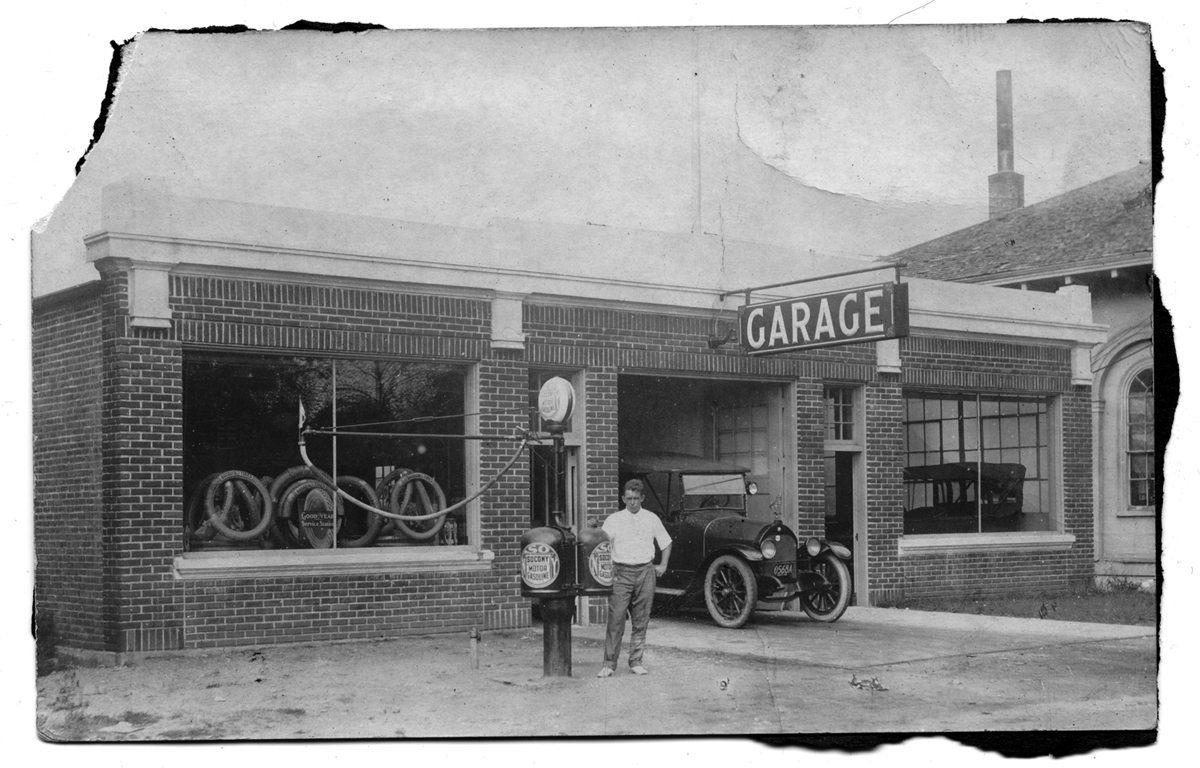 This is one of those with little information attached; we have only what's depicted in the image.  It looks like it may have been taken between 1920, when the garage was built, and 1925, when the Fire Department moved the Surprise Hose Company in.
The building at right was the second train station at the Old Colony Railroad's Kingston stop. It was moved sometime around 1890 to the spot shown here, used as a laundry, then demolished in the early 1960s.
Source: Loring Photographs IC15 
For more, visit the Kingston Public Library, and the Local History Room, and the full blog at piqueoftheweek.wordpress.com.