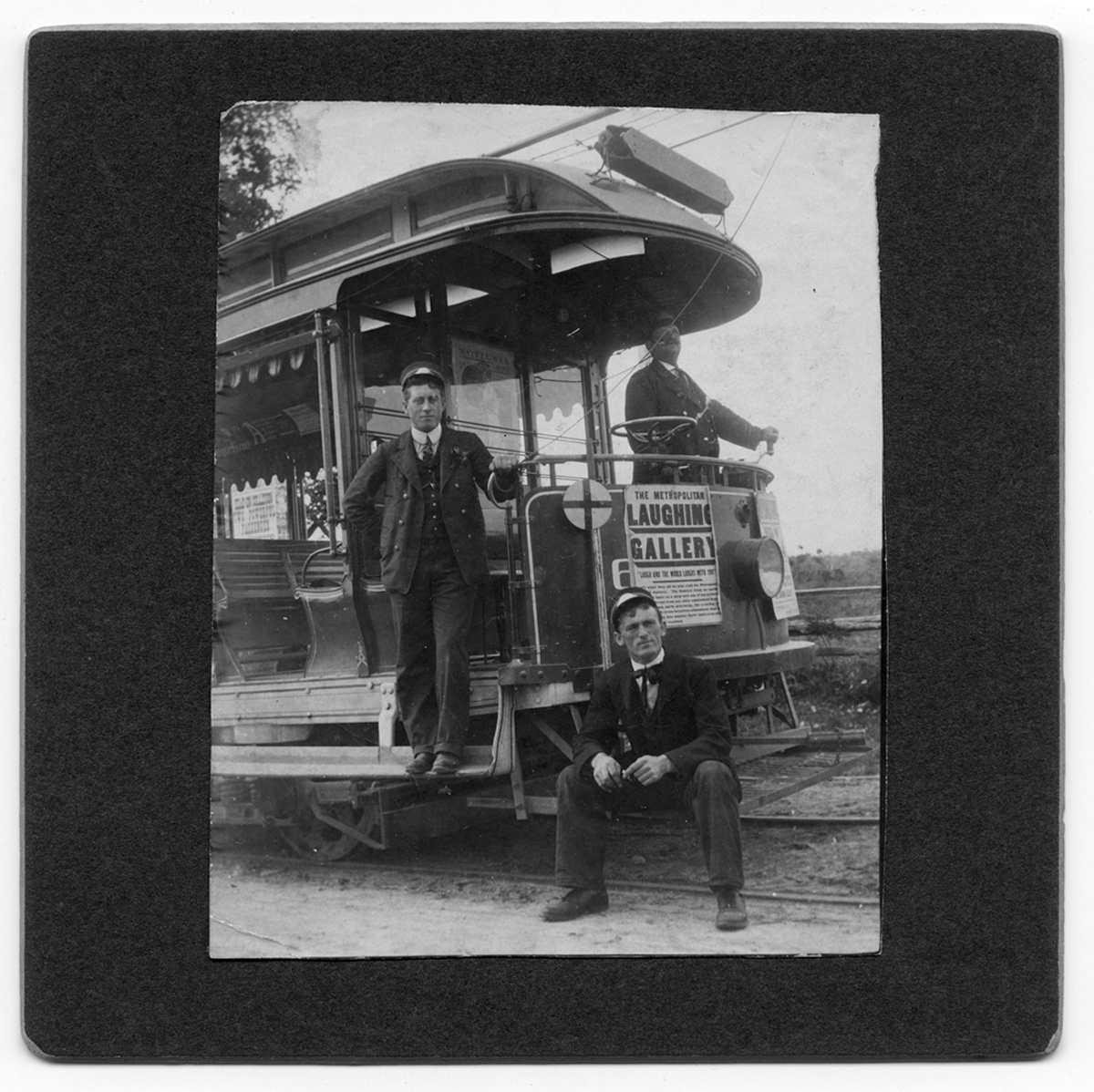 In the search for photographs for the summertime exhibit, these three images turned up.  As seen in earlier posts, the Plymouth & Kingston trolley, which started in 1886, merged with other lines and expanded until the tracks reached Brockton in 1900.   The emergence of Kingston as a summer destination and the development of the cottage communities of Rocky Nook quickly followed.
The company evolved into the Plymouth & Brockton Street Railway, which (despite its name) runs buses on the South Shore.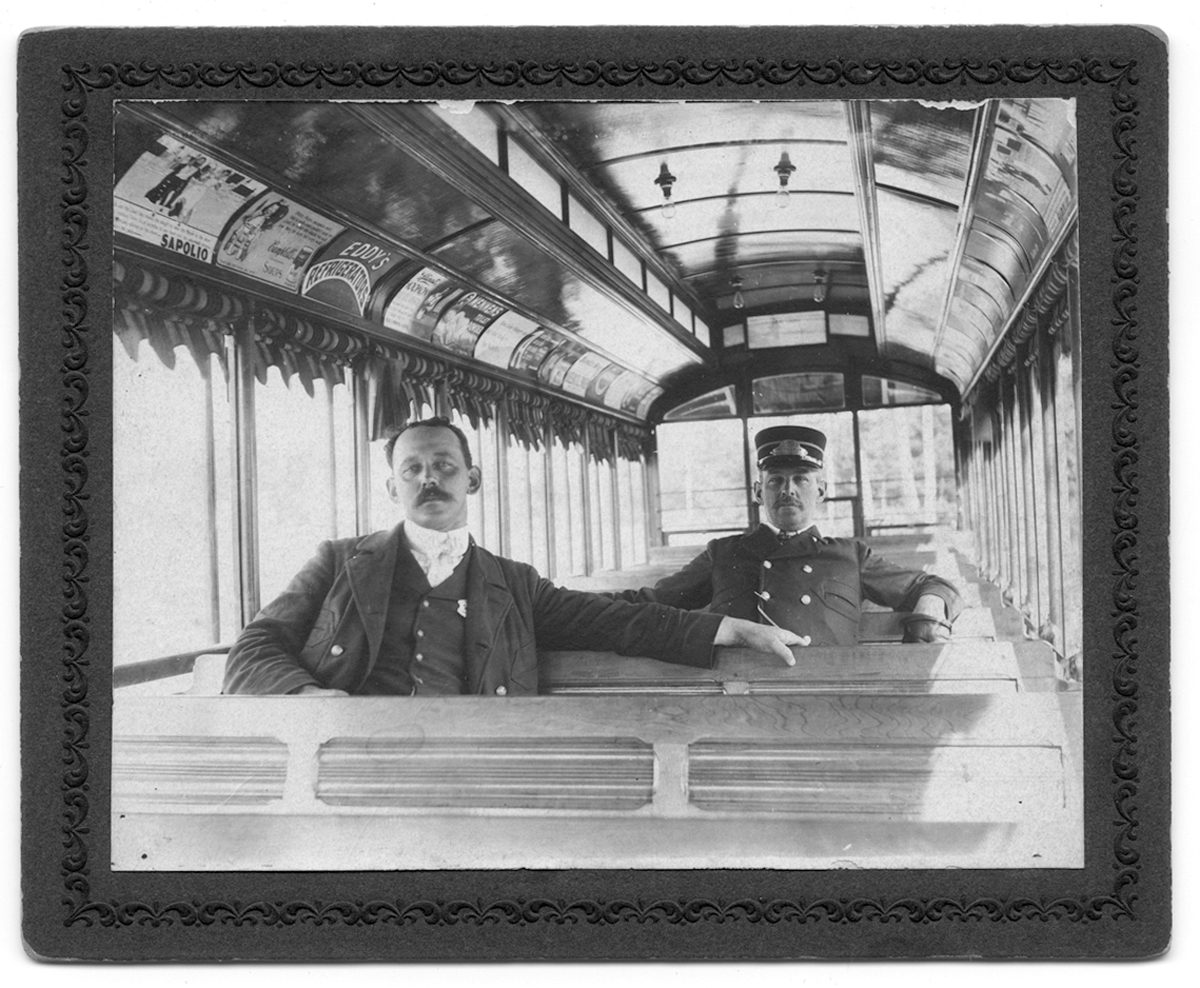 While it's not clear if these men are motormen (drivers) or conductors (ticket takers, schedule keepers and safety inspectors), they seem very serious about the work at hand, or at least about posing for the photographer.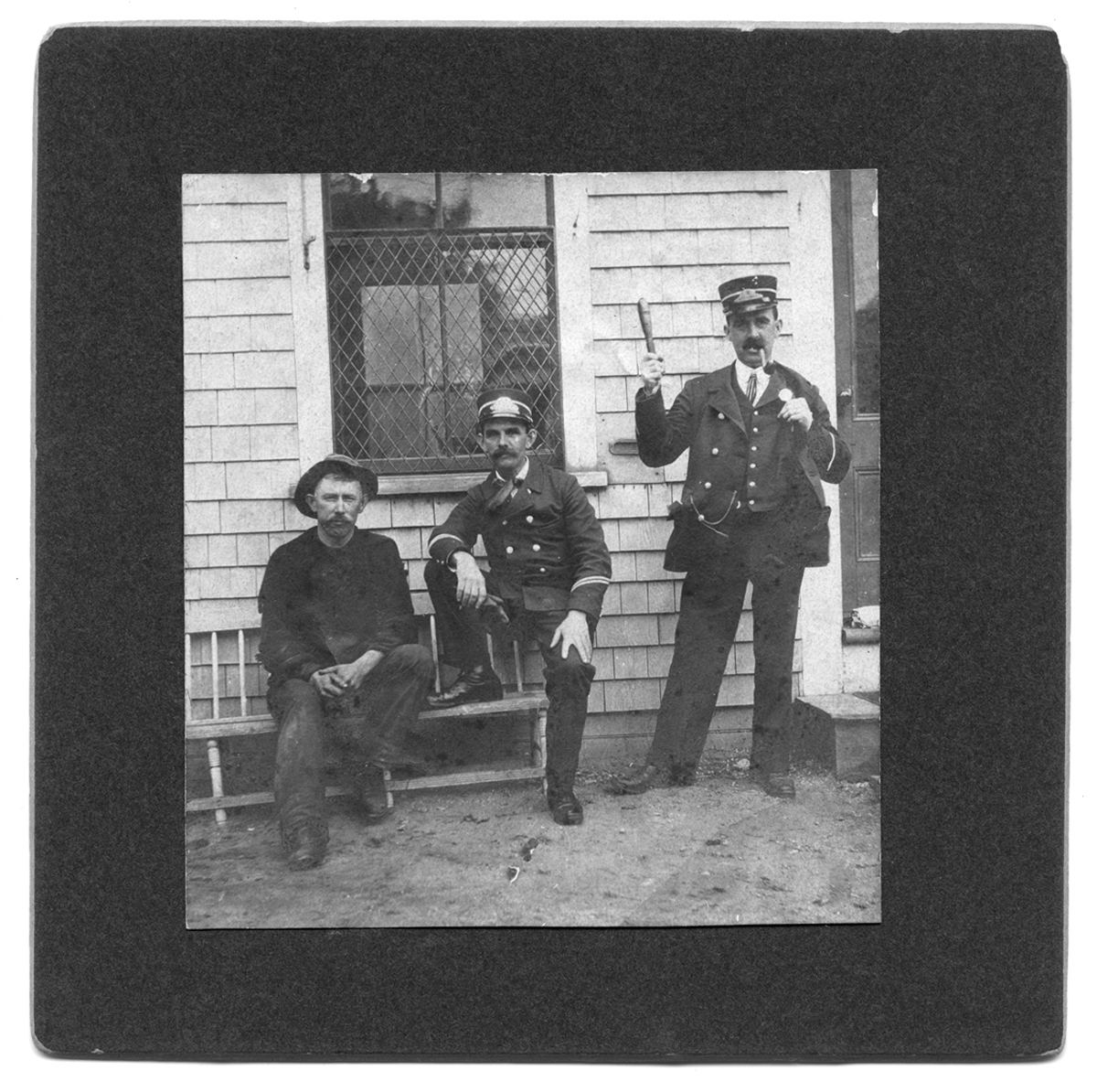 Not to mention well-armed.