This blog started six years ago this  week with this post.  Thanks for reading!
And it's a great time to announce a new page Maps of Kingston on the Local History Room Online site, which (as the clever title suggests) has links to a nice bunch of maps of Kingston from 1795 to 1903.  Click on a thumbnail to open or download a pdf copy of a map.
There are either originals or copies in the LHR of these maps, but in some cases,  the images are also linked to terrific online collections like the State Library's Real Estate Atlases and the Norman B. Leventhal Map Center at the Boston Public Library.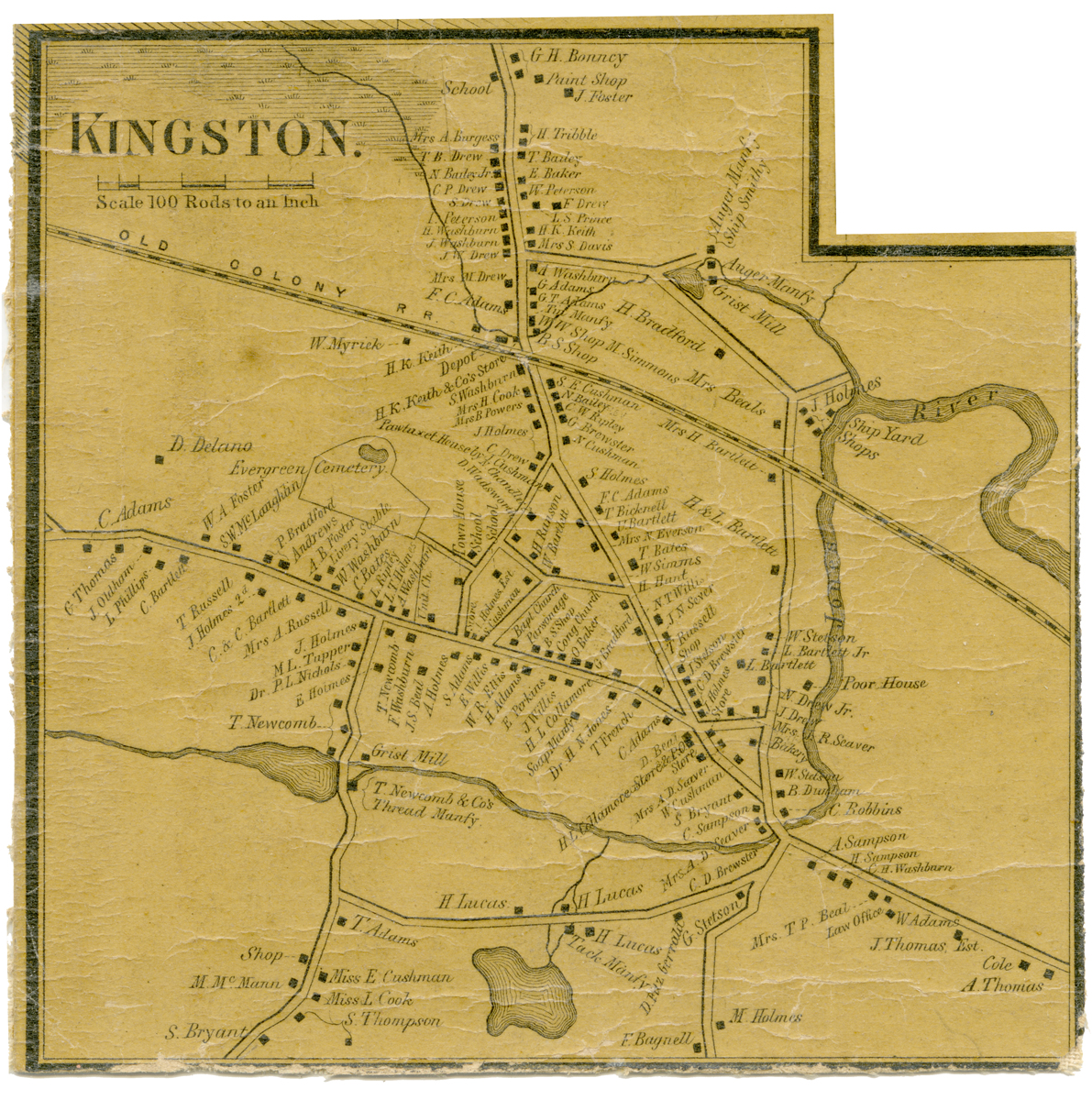 In the case of this 1857 wall map, the LHR has this detail and the full Town depiction only; these pieces were found in a local flea market after someone cut up the map!  If you'd like to see the whole thing in person, we're lucky to have a beautiful copy of the full map hanging in the Selectmen's Office over in the Town Hall.
Source: Maps OC3
For more, visit the Kingston Public Library, and the Local History Room, and the full blog at piqueoftheweek.wordpress.com.