The schooner Cordova, 93 tons, 69′ in length with a beam of 18 ' and a draft of 8', was built in Kingston in 1835 by Lysander Bartlett for Benjamin Delano.  Described by Henry Jones in Ships of Kingston as a full-bowed vessel, with masts raked well aft, bowsprits steeved very high and ports painted in the old style, she sailed to the West Indies, along the New England coast and throughout Atlantic fishing grounds until 1882.
In 1835 Cordova brought in a haul of 42,000 fish from the Grand Banks, but in 1855, she engaged in a different kind of business there, one that may have saved a sister schooner.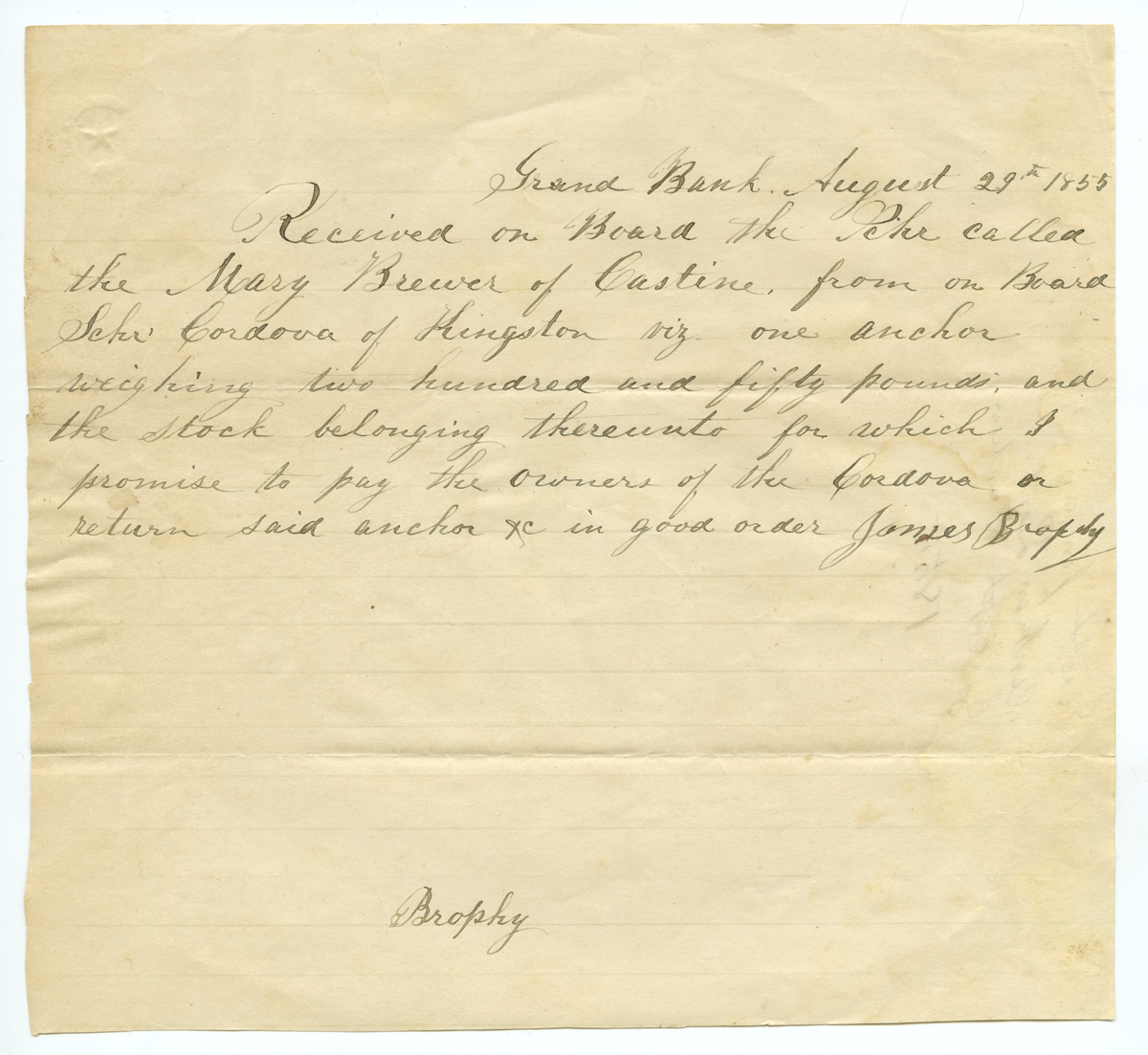 Grand Bank, August 29th 1855
Received on Board the Schr [schooner] called the Mary Brewer of Castine, from on Board Schr. Cordova of Kingston viz. one anchor weighing two hundred and fifty pounds, and the stock belonging thereunto for which I promise to pay the owners of the Cordova or return said anchor &c in good order. James Brophy
The Mary Brewer, a schooner of 115 tons, 77′ by 21′ by 8′, had been built in Vinalhaven, ME in 1852, but sailed from Castine. She was one of the largest of the Grand Bankers in the Penobscot Bay area.
For more on Grand Banks fishing, take a look at this Smithsonian exhibit.
Source: MC13 Arthur Beane Collection/Jones River Village Historical Society; Ships of Kingston by Henry Jones.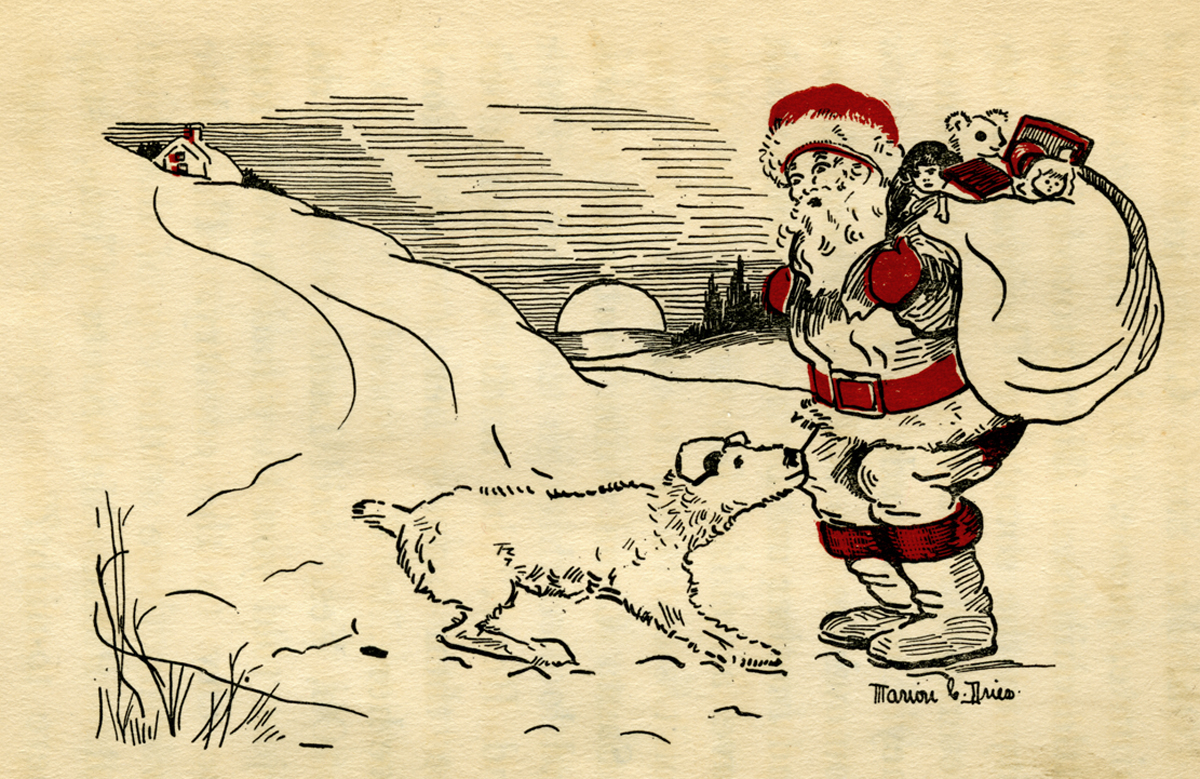 In 1928, the first and second graders in one of the Kingston schools wrote a short book about Laddie, the dog who saved Christmas. As Elspeth Hardy, their teacher and editor,  wrote in the preface, "The children worked collectively; one child started with an opening sentence, the others took the thought and followed on until the tale was finished." Illustrations by Kingstonian Marion Cobb Dries complete the work.
Stop by the Library and read this Kingston Christmas classic.