To mark the passing of Margaret Warnsman, a former Library Trustee and Local History Room donor, this month's exhibit features a small selection from the papers, photographs and other materials Margaret collected and gave to the Town of Kingston, in care of the Library.
One of my favorite things is finding something completely unexpected, and Margaret's collection did not disappoint.  In browsing for items to display, I opened a folder titled "Scholarship donations, 1924" to find several pages of names and figures  in pencil.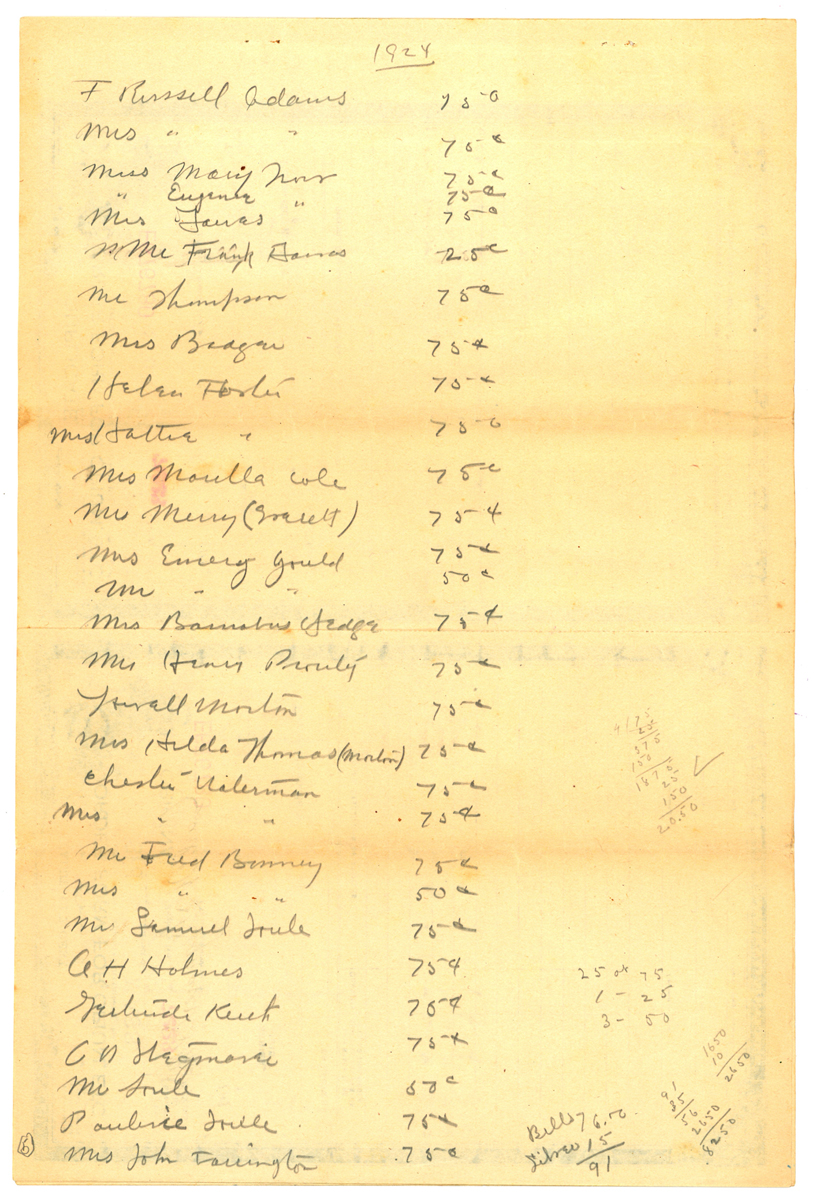 Pretty standard, until I turned the page.