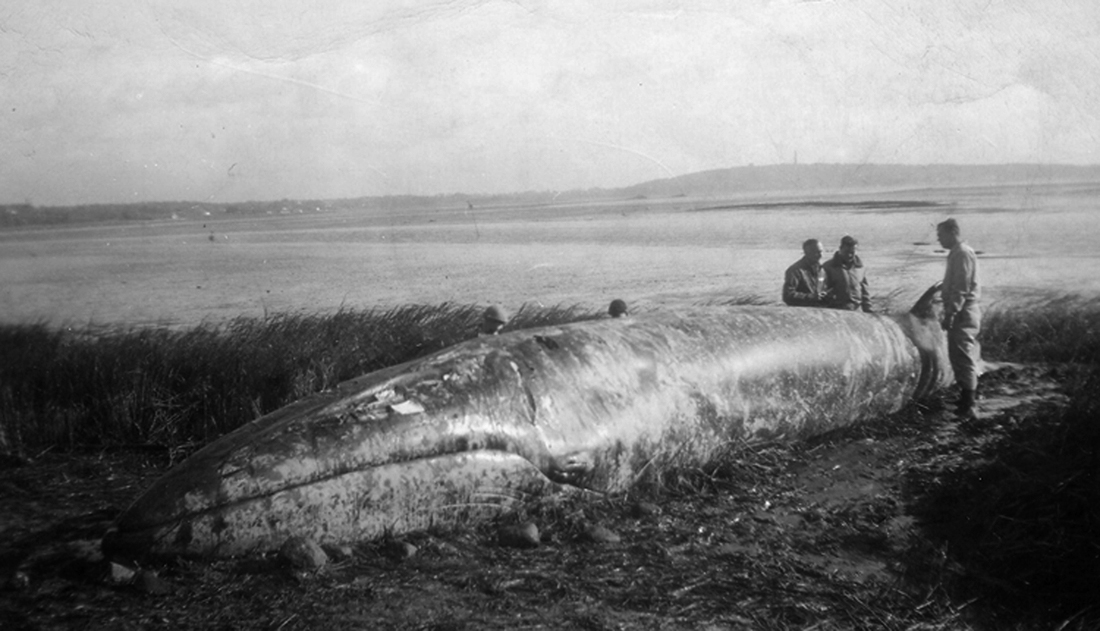 In the 1948 Annual Report of the Town of Kingston, the Board of Health reported:
On October 20th, 1948, a fin-back whale came ashore north of the town pier [today's town landing] at the foot of River Street. Measuring 42 ft. in length and weighing approximately 30 tons, this would ordinarily have been a human interest story, but it developed into a Board of Health problem when this Board was forced to dispose of the mammal.  Our Highway Department with the assistance of power machinery, loaded the whale on a heavy-duty platform trailer and carried it to the Town Dump where it was suitably buried.
After the dump closed a few years later, the Kingston Drive-In was built on the site.  Today this location is occupied by Summerhill Plaza, so yes, indeed, there is a whale buried under the Stop-n-Shop!